Children's Dentistry – Arvada, CO
Compassionate Dental Care for Your Child
If you want your child to enjoy life to the fullest, you need to make sure their teeth and gums stay healthy during their crucial years of development. From the time your child receives their first baby tooth to the point where their wisdom teeth start to break through, you can count on Dr. Paylor to provide the compassionate pediatric dental care they deserve. The same care he provides his young, rambunctious daughter. Call us today to schedule your little one's next appointment for children's dentistry in Arvada, CO.
Why Choose West Arvada Family Dental for Children's Dentistry?
Family-Friendly Dental Office Welcomes All Ages
Dentist and Team Members Are Also Parents
Sedation Available for Anxious Children
Children's Dental Checkups & Teeth Cleanings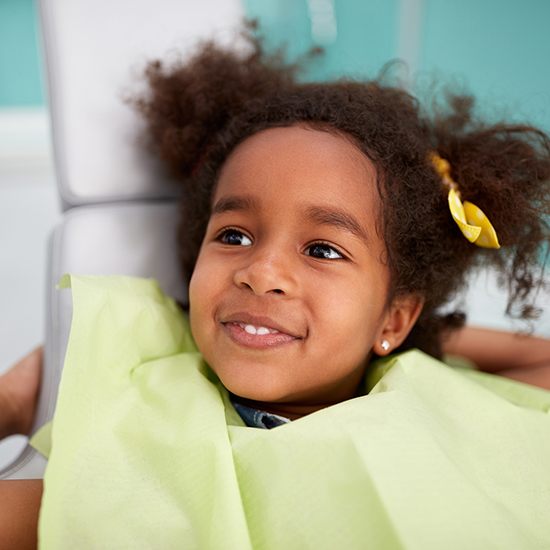 During your child's initial checkup, we'll take a quick look at their teeth, and we may perform a cleaning as long as they're comfortable enough. Each visit will become more comprehensive as your child grows more familiar with our dental office. Along with regular cleanings and examinations, we'll also teach them the best brushing and flossing techniques so they can keep their precious smile safe in between appointments. We can also advise you on looking out for developmental milestones.
Dental Sealants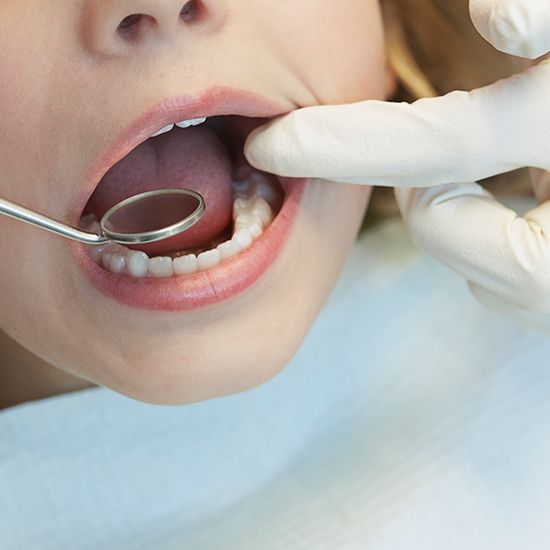 A dental sealant is simply a clear barrier that is applied to the teeth. It's usually placed on the molars and premolars, which are located near the back of the mouth and contain all kinds of nooks and crannies that can be difficult to clean. Since younger children often have trouble brushing effectively, we highly recommend having sealants placed around the age of 6; this will significantly reduce their risk of cavities.
Fluoride Treatment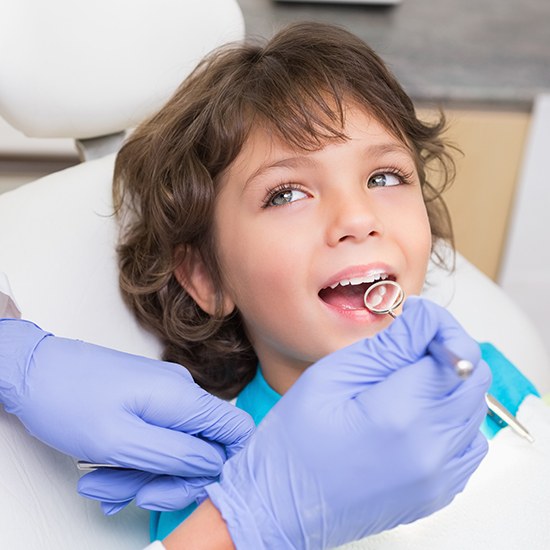 Fluoride gives the teeth a natural way to strengthen the enamel and fight back against cavities. Applying a fluoride varnish to your child's teeth will increase their resistance to harmful oral bacteria. In fact, sometimes fluoride can even be used to reverse minor decay that has already occurred. The process is simple, painless, and can easily be performed at the end of a routine cleaning. It's especially recommended if your child's risk for cavities is higher than usual.
Non-Nutritive Habits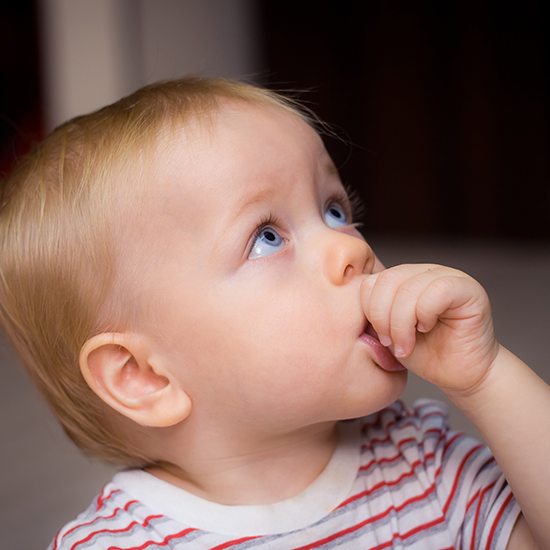 Thumb-sucking is perfectly normal, but it's a habit that needs to be broken when the teeth start to appear. Most children will stop sucking their thumbs on their own between the ages of 2 and 4. If they don't, they could suffer from a number of orthodontic issues or other developmental problems. We can help you take the initiative in discouraging thumb-sucking before it affects the teeth. Also, we'll assist you in identifying other non-nutritive habits so that we can intervene.
Pulp Therapy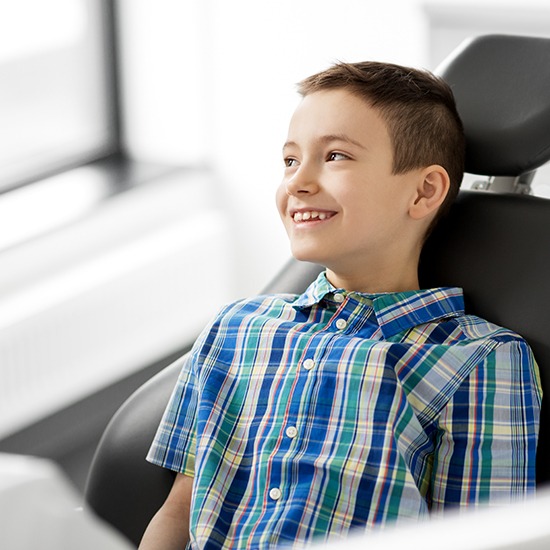 The dental pulp (a collection of blood vessels and nerve tissue) at the center of each tooth can be injured or infected in a variety of ways. Whether an issue occurs in a primary (baby) tooth or a permanent tooth, we need to act quickly to relieve the pain your child is most likely experiencing. This may involve a pulpotomy, where only the tip of the pulp is removed, but in more severe cases, we might perform a pulpectomy, which means getting rid of the entire pulp.
Athletic Mouthguards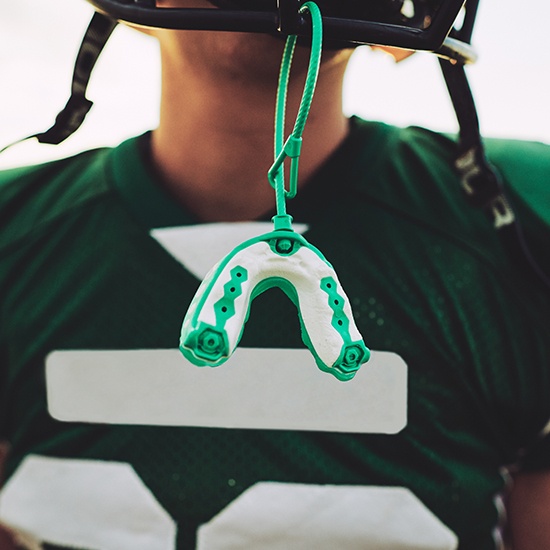 Over 5 million teeth are lost every year due to trauma that occurred while playing sports. As such, mouthguards are an extremely important piece of athletic equipment for anyone participating in sports that include a significant risk of falling down, getting hit in the mouth, or making contact with someone. Stock mouthguards – the kind you'd find at the store – are pre-formed, meaning they don't always fit very well. At our dental office, we'll design a custom mouthguard for your child based on an impression of their teeth so that it fits and feels better.
Children's Dentistry Frequently Asked Questions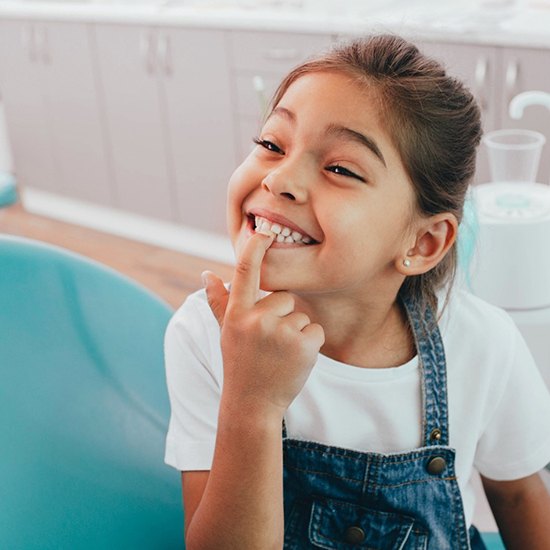 When searching for a dental office that offers family dentistry, you may find it takes time to choose the right dentist who can offer the same great service for you and your children. Fortunately, at West Arvada Family Dental, we go to great lengths to ensure every you love is provided top-tier customer service and high-quality dental care. We also understand that you probably have many questions as it pertains to your child's experience when visiting our dental office, which is why we've compiled some common questions for you to review. If you do not see your question listed below, please don't hesitate to contact us.
Why is it important for my child to see a family dentist at an early age?
Your child's first visit to the dentist should occur when the first tooth erupts or by the time they turn 1. These early visits are not only beneficial to putting your child on a track to better oral health, but it's helpful to bring them into this environment to allow us the opportunity to establish a relationship and begin instilling positive oral habits early on. Children's teeth are often far more susceptible to cavities, so allowing us to get ahead of these problems at a young age will make it possible to mitigate common dental issues in the future.
Are dental X-rays necessary for my child?
It is not uncommon for a children's dentist to recommend dental X-rays, as it is a beneficial tool that enables our team to see areas of the oral cavity that cannot be viewed with the naked eye. But don't worry, these images may not be necessary during the first several visits. As your child grows older, these digital images will become far more necessary, as tooth decay and cavities become more of a risk. Fortunately, the equipment we use nowadays emits up to 90% less radiation, making it a much safer alternative to the traditional film used in previous years.
Should I worry about my child's pacifier use or thumb-sucking?
Although completely normal for a baby to use as a comfort technique, these non-nutritive habits can become problematic as your child grows. Overuse of a pacifier and regular thumb-sucking can lead to bite alignment issues as well as problems with oral development. It is strongly encouraged that you help your child drop these habits sooner rather than later, but if you are struggling, our team can provide helpful tips to make the process easier for everyone.
What can I do to better protect my child's teeth from cavities?
Because children are far more prone to developing cavities at a young age, you'll want to take additional steps to protect these teeth. A child's inability to brush correctly as well as their affinity for sweets and starchy foods can lead to sugars and other harmful bacteria remaining on teeth and breaking down tooth enamel. To minimize the potential of this happening, your family dentist can recommend useful products to use at home as well as in-house fluoride treatment and dental sealants, both of which can be performed during your child's regular dental checkup and cleaning.