Emergency Dentistry – Arvada, CO
Get the Care
You Need Fast
Even if you brush your teeth every day and are careful of what you bite into, you could still end up suffering from a dental emergency due to a sudden hard impact or a toothache that you didn't realize was developing. If an emergency strikes, pick up the phone and call West Arvada Family Dental right away; we will make time to see you as soon as possible and quickly determine the services you need to relieve your pain and restore your oral health during visits for emergency dentistry in Arvada, CO.
Why Choose West Arvada Family Dental for Emergency Dentistry?
Same-Day Appointments are Available
Several Dental Specialties Provided In-House
Compassionate Dentist and Team
How to Handle Common Dental Emergencies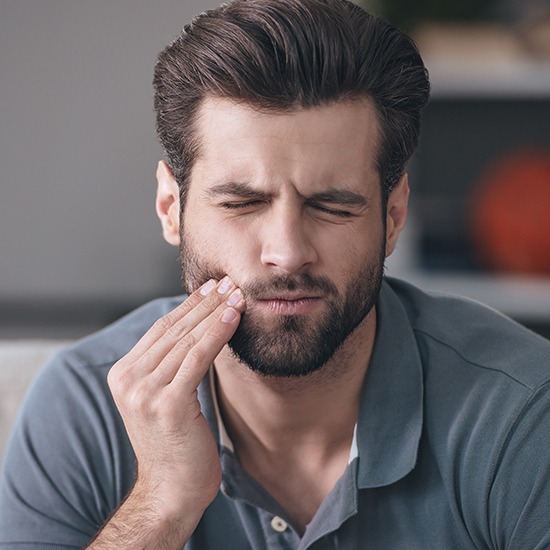 Any oral health issue that involves a broken jaw or oral bleeding that doesn't stop after 10 minutes requires a visit to the emergency room. For non-life-threatening dental emergencies, get in touch with us immediately. (It's a good idea to keep our number on hand if you need it at a moment's notice.) We can give you specific advice once you call our dental office, and you can try and improve your situation before you see us with the following tips.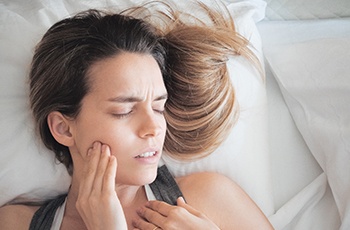 Toothaches
A toothache is often the result of decay reaching the center of your tooth. However, you should floss around the tooth in question to make sure there isn't any debris stuck in your smile. You can reduce the pain with ibuprofen and a cold compress.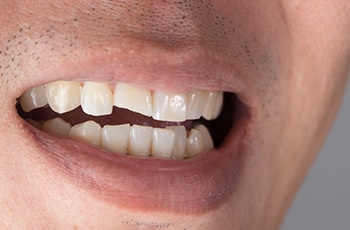 Chipped/Broken Teeth
Gather any pieces of the tooth that have broken off and bring them with you to our dental office. Cover any sharp or jagged edges with dental wax to protect the soft tissues in your mouth. The tooth might have to be removed depending on how severe the damage is, but we'll make every effort to repair it.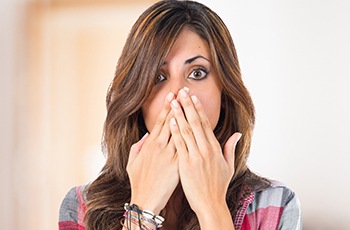 Knocked-Out Tooth
Stay calm and pick up the tooth by the crown (the end used for chewing – not the pointed root). Gently rinse it under warm water before attempting to place it back in its socket and gently biting down to hold it in place. You can also put it in milk to preserve it. Try to make it to our dental office within the hour.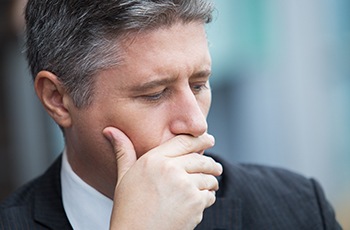 Lost Filling/Dental Crown
Find the restoration and try to reattach it to the tooth using a dab of toothpaste or sugar-free gum. This will only be a temporary fix, but it will give your tooth extra protection until your appointment. Do not bite or chew with that area of your mouth until you've received a new permanent restoration.
How to Prevent Dental Emergencies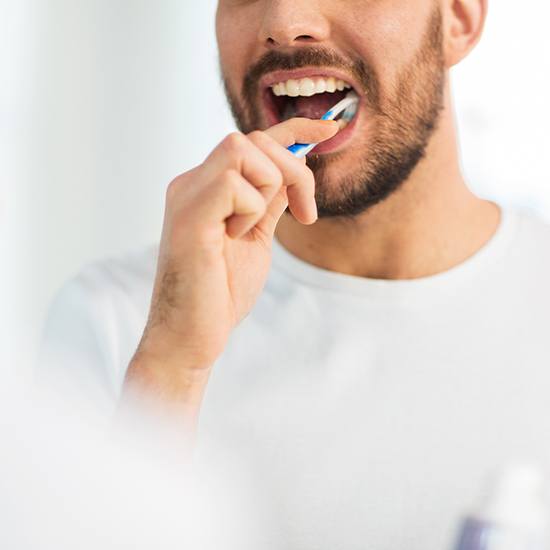 Some dental emergencies can't be avoided, but there are plenty of ways to lower your risk. Keep your mouth as healthy as possible by brushing and flossing daily and visiting Dr. Paylor for regular checkups and cleanings twice a year. Get a custom-made mouthguard if you play any sports or grind your teeth at night. When you need to open a package, always use scissors or an appropriate tool instead of your mouth.
Cost of Treating Dental Emergencies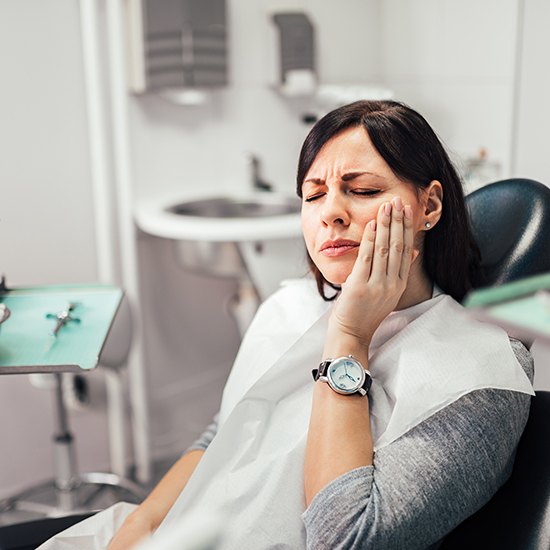 A dental emergency is not going to get better without professional treatment. If you wait too long to seek help, the condition could get worse – and thus, become more costly to treat. We'll make sure you fully understand your situation, your treatment options, and what you can expect to pay. You can count on our staff to work with you and your insurance company to make your care affordable.
Emergency Dentistry Frequently Asked Questions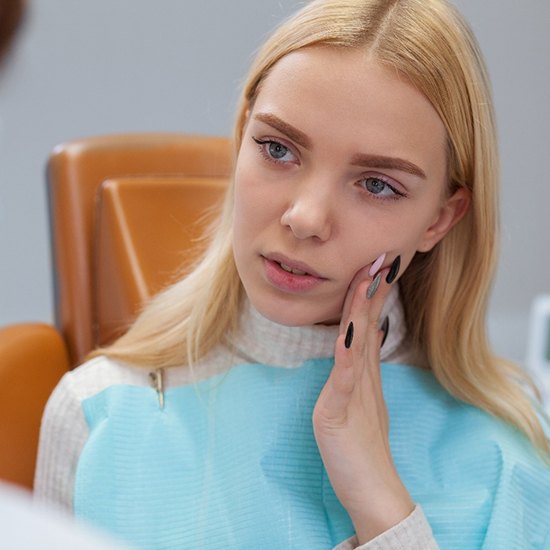 Unfortunately, dental injuries can happen at a moment's notice, which is why it is a good idea to prepare ahead of time. If you have specific questions on your mind, don't hesitate to contact our dental office to schedule an appointment with our emergency dentist in Arvada, Dr. Paylor. However, if you would simply like more information about how to handle a dental emergency, keep reading for the answers to a few frequently asked questions!
When Should I Go to the Emergency Room?
When it comes to your teeth and gums, visiting Dr. Paylor for treatment is typically the best option. After all, he is highly trained in everything from root canals and extractions to dental implants. That being said, if your dental injury results in any of the below conditions, then you should visit the emergency room before contacting our dental office:
Oral bleeding that lasts longer than 10 minutes.
A broken jawbone.
Severe facial trauma.
Abnormal symptoms that inhibit your ability to breathe or swallow.
What Exactly Is a Dental Emergency?
Dental emergencies are non-life-threatening injuries that require immediate treatment to stop bleeding, alleviate pain, or save a tooth entirely. Some common examples include a knocked-out tooth, a painful toothache, abnormal bleeding or swelling, and loose teeth. If you are ever uncertain, don't hesitate to contact our dental office. Our knowledgeable team can provide first-aid instructions over the phone, help you navigate the next best steps, and ensure you get the fast, effective treatment you need as quickly as possible.
Is There Anything I Can Do to Ease the Pain At Home?
Whether it is a persistent toothache or a wrong bite into your meal that results in a cracked tooth, every dental injury requires attention from a dental professional. However, there are a few things you can do to ease your pain until you get to our dental office.
Place a cold compress against the outside of your cheek to alleviate swelling and numb the area.
Rinse with a mixture of salt and warm water to prevent infection and reduce irritation.
Take over-the-counter pain medication to manage discomfort.
What Should I Keep In My Emergency Dental Kit?
Even if you already have a first-aid kit at home, it is a good idea to pack a separate bag for dental-related injuries. After all, the supplies you have probably don't include some of the necessities that can make handling a knocked-out, cracked, or otherwise damaged tooth much less anxiety-inducing. With this in mind, make sure to include the below items in your emergency dental kit:
Floss
A dental mirror
Temporary fillings
Gauze
Disposable gloves
A small container to hold a knocked-out tooth
Over-the-counter pain-relief medication
Our contact information (including our address and phone number!)
If you or a loved one experiences a dental emergency, do your best not to panic. Instead, contact our dental office so our family dentist in Arvada can restore your pain-free smile!