Restorative Dentistry – Arvada, CO
Rebuilding Your
Damaged Smile
Most people will need restorative dental care at some point in their lives, whether it's to repair an injury or reverse damage due to decay. The restorative options offered at West Arvada Family Dental look and feel natural so that you can keep smiling with confidence and perform everyday oral tasks without hesitation. Call us today to schedule an appointment with Dr. Paylor for restorative denistry in Arvada, CO if you have any teeth in need of repair.
Why Choose West Arvada Family Dental for Restorative Dentistry?
Tooth-Colored
Restoration Options
Patients of All Ages
are Welcome
Same-Day Emergency
Appointments
Tooth-Colored Fillings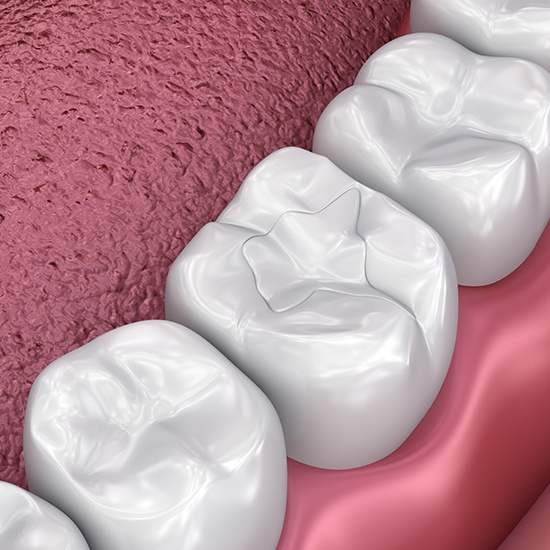 Instead of using traditional silver amalgam fillings, we can replace the tooth structure lost to decay with a composite resin material. This type of filling can be placed in a way that minimizes the need to remove natural enamel, thus preserving the actual tooth. It can also be custom shaded so that it matches the color of your enamel, meaning most people won't even realize it's there. Finally, the lack of metal means you don't have to worry about an increased sensitivity to hot and cold temperatures.
Dental Crowns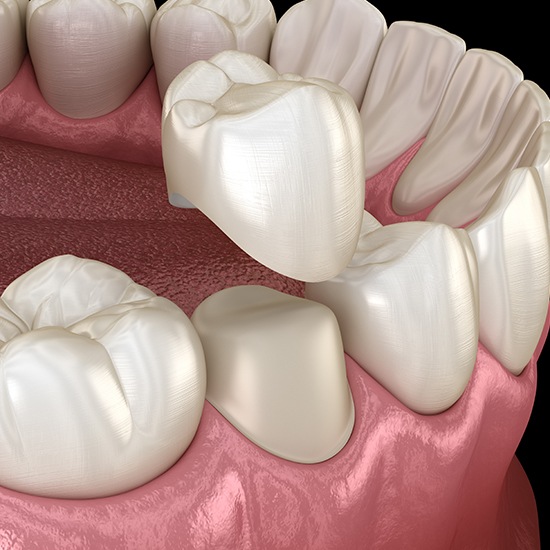 Dental crowns are normally used for major repairs to renew severely decayed or cracked teeth, or they can help hide certain cosmetic issues. The restoration itself is shaped like a natural tooth, and it can be made out of high-quality, long-lasting porcelain that closely resembles natural tooth enamel. Most crowns have a lifespan of about 10 to 15 years, but you can extend that longevity with good oral hygiene and regular dental appointments.