Dental Implants – Arvada, CO
A Permanent Solution
for Missing Teeth
Once you've lost a tooth, the underlying jawbone won't receive stimulation from chewing anymore. The body will notice that the bone tissue is going unused and will allow it to weaken and break down. To prevent this bone loss, you'll need to replace the roots of your missing teeth, which is exactly what you can do with dental implants in our Arvada, CO dental office. Do you want to know if implants are right for you? Call us today to schedule a FREE consultation with Dr. Paylor.
Why Choose West Arvada Family Dental for Dental Implants?
Implant Surgery Performed In-House
Beautiful Custom Dental Restorations
Proud to Be a Locally Owned Dental Office
What is a Dental Implant?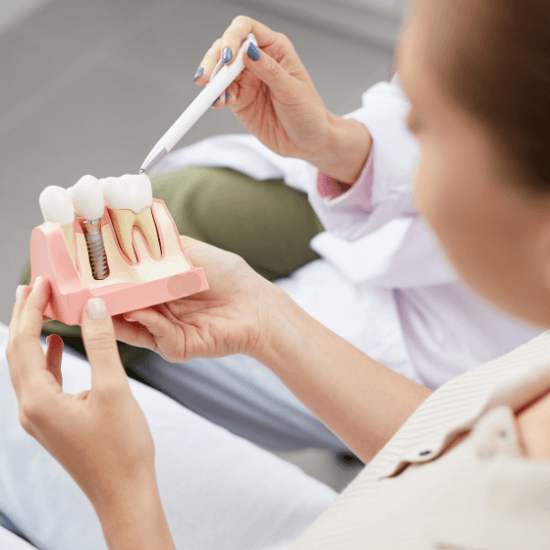 By itself, a dental implant doesn't look anything like a tooth. It's a thin post shaped like a screw, and it's usually made out of titanium. An implant is designed to be inserted into the jaw and fuse with the surrounding tissue. That way, it can support a dental prosthetic such as a single crown, a dental bridge, or even a full denture. Since they're the only type of tooth replacement that brings back the tooth roots, dental implants are widely considered the gold standard when it comes to tooth replacement.
The 4-Step Dental Implant Process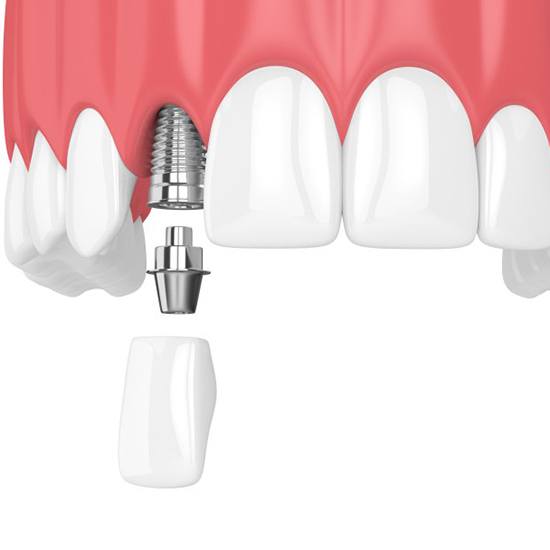 Compared to other forms of tooth replacement, dental implants are much more advanced and require extensive training to be able to master. Luckily, Dr. Paylor has spent countless hours studying to be able to handle the entire dental implant process himself. He will not have to refer you to a separate oral surgeon for your implant placement; he can complete the procedure right here in our dental office so you can stay with our friendly team every step of the way. While this complex treatment differs for each patient, here's a basic outline of how dental implants work in Arvada.
Initial Dental Implant Consultation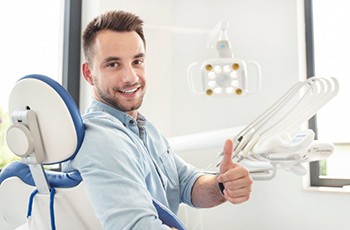 During this first appointment, Dr. Paylor will spend some time getting to know you, understanding the goals you have in mind for your future smile, and reviewing your medical history. Then, he'll examine your oral cavity in great detail. Based on his findings, he'll let you know if you're eligible for dental implants and whether you should undergo certain procedures before scheduling your placement surgery. For example, if you have been without teeth for some time, your jawbone has likely deteriorated due to lack of support from the tooth roots. In this case, you'd need a bone grafting procedure before your jaw could adequately support implants.
Dental Implant Surgery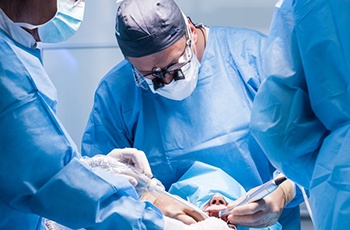 Dr. Paylor is a trained implant dentist in Arvada, so he can surgically place your implants right here in our familiar office. You can also rest easy knowing he'll make the procedure as smooth and comfortable as possible.
First, our team will administer local anesthetic and sedation to make sure your mouth is numb and you're feeling relaxed. Dr. Paylor will make a small incision in your gum tissue, through which he can insert the implant posts at precise locations and angles in your jawbone. Then, he'll put protective caps over your implants to protect them throughout the healing process. Lastly, he'll suture your gums closed and send you home to recover.
Dental Implant Osseointegration & Abutment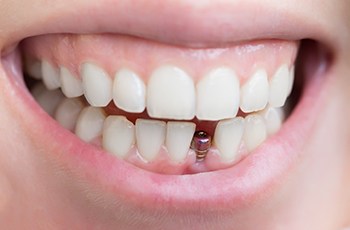 Soon after your implants have been placed, they begin a natural process called osseointegration. Over the next three to six months, the implant posts encourage your jawbone to grow around them until the implants are essentially part of your own anatomy. This process is what allows dental implants in Arvada to deliver reliable tooth replacement that lasts.
After Dr. Paylor has determined that osseointegration is complete, he'll attach a metal fixture on top of your implant. Known as an abutment, this device is what lets our team secure your brand-new pearly whites into place.
Delivery of Dental Implant Restoration(s)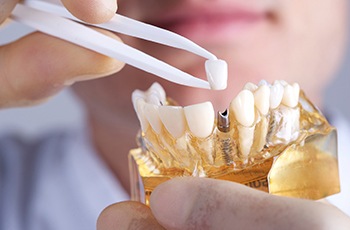 Once you're healed from the abutment procedure, which should take a couple of weeks at most, you'll return to our office to receive your custom-made restoration. This crown, bridge, or denture has been fabricated in a dental lab and customized to match your natural smile. Dr. Paylor will attach your restoration to your abutments and make sure your bite feels correct. Then, you'll be ready to enjoy your newly complete smile!
Benefits of Dental Implants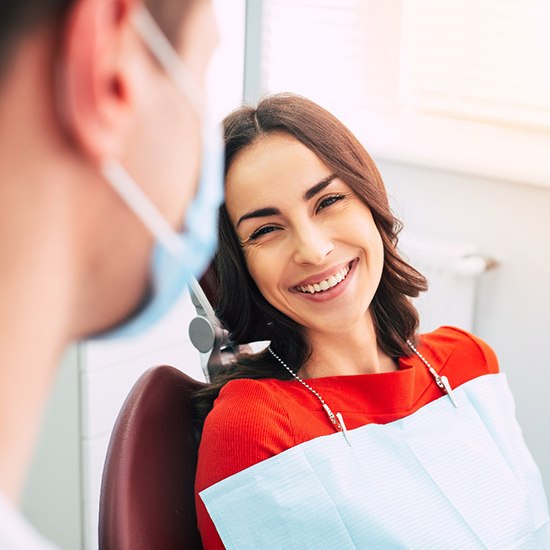 When compared to other solutions, dental implants truly stand out due to their long list of unique benefits. There's no other tooth replacement option that can make the same promises that dental implants do, which is precisely why they are so popular among patients and dentists alike. As you'll learn below, you have a lot to look forward to following the completion of your dental implant treatment. Feel free to give them a read ahead of your initial dental implant consultation!
Day-to-Day Benefits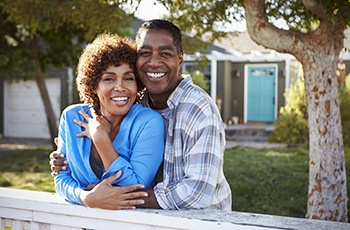 No matter what foods you enjoy most, dental implants can break them down just as effectively as natural teeth. Tearing through and breaking down chewy, crunchy and tough foods is a breeze thanks to the extensive integration process that occurs between the implant and bone tissue.
You can say goodbye to covering your teeth every time you laugh or smile. Dental implants look indistinguishable from natural teeth thanks to the ceramic materials utilized to create your restoration. Even after decades of use, you can show your smile off with confidence!
Speaking with friends and family is often risky with a denture, especially when it's very old and no longer fits properly. Dental implants are far more secure, which means you can speak at length without any concern of your tooth replacement loosening or falling out.
Health Benefits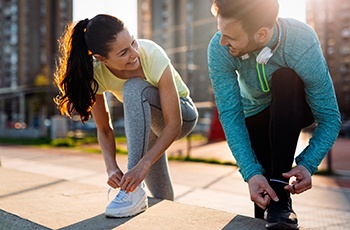 Oral hygiene can be difficult when living with traditional tooth replacements, but not with dental implants. All you need to do is perform routine brushing and flossing every day and stay committed to routine checkups at our dental office!
Getting the nutrition you need is essential, especially at an older age. When teeth are missing, keeping your diet balanced becomes increasingly difficult. Since you can eat the foods you want with dental implants, that means you can incorporate more fruits, vegetables, and proteins into your diet without the inconvenient extra step of cutting them into smaller pieces for a denture.
Many people don't realize this, but a single missing tooth can actually increase your risk for future tooth loss dramatically. By replacing teeth with dental implants, you stimulate your jaw's bone tissue and ensure nearby teeth have the foundation they need to last.
Long-Term Benefits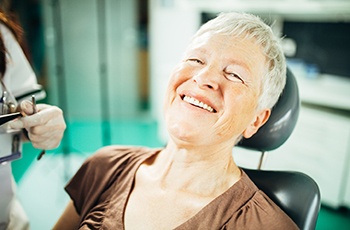 A successfully placed dental implant will encourage the jaw to maintain its bone density, thus allowing it to retain its shape and stay strong even after tooth loss. This becomes even more noticeable when you've been missing teeth for a long time or have several teeth to replace.
The implant procedure is extremely reliable and has a success rate of about 98 percent; in fact, implants are known to last 30 years or longer. During that time, you'll enjoy a smile that looks and feels like your teeth never went missing in the first place.
When you want to maintain an appearance that actually matches your age, dental implants are the best tooth replacement solution. This is because they work to prevent sagging and hollowing out of the cheeks, a common side effect of long-term tooth loss.
Who Dental Implants Can Help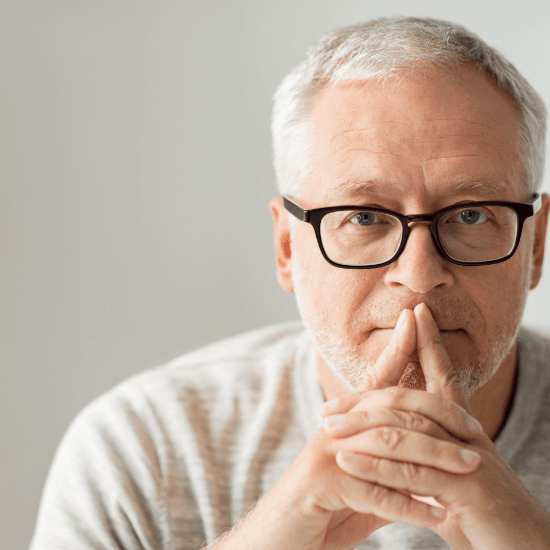 You'll be pleased to learn that most adults are capable of qualifying for dental implants. While the surgical aspect may not be something that can occur right away because of problems associated with your oral and overall health or jawbone, we can provide preliminary treatments designed to create a more stable environment for your implants. Even if you're unsure of your eligibility, our dental implant dentist in Arvada will work to put you on the path to longer-lasting, fully functional prosthetics that allow for a better quality of life.
Who is a Good Candidate for Dental Implants?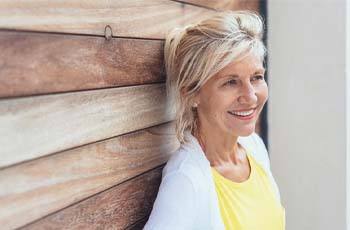 Dental implants can be used to replace any number of teeth. During your dental implant consultation with Dr. Paylor, he will evaluate your oral and facial structures using advanced dental technology and a visual examination. Once we determine how many posts will be needed, our team will decide if you require more extensive, preliminary treatment to better equip you for future dental implants.
Your jaw and gums need to be healthy before the procedure moves forward, so we may need to schedule a bone graft, gum disease therapy, or another type of treatment to ensure a successful outcome and long-lasting result. The implant procedure itself will vary depending on your unique needs.
Missing One Tooth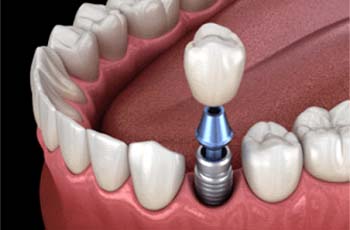 For more than 120 million Americans, having one missing tooth can be a challenge. Speaking, eating, and smiling may no longer be normal, easy tasks but instead, create problems for your daily life. Fortunately, with the help of dental implants in Arvada, you can recapture a full, complete, and functional smile. Instead of removing enamel from still-healthy teeth to place a dental bridge, we can insert a single dental implant into the gap. We will wait for the post to fully join with the bone before we attach a metal abutment and customized porcelain crown.
Missing Multiple Teeth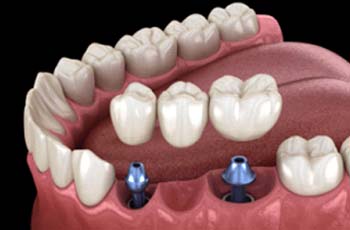 If you happen to be missing several teeth in a row, it's possible to replace them with an implant bridge. Using implants instead of your natural teeth for support allows us to preserve more of your natural smile. Normally, only two implants are needed to hold a bridge in place, and the actual restoration will look and feel just like regular teeth. Not only will it blend in with the rest of your smile but also make it much easier for you to clean. And if your missing teeth are not consecutive, we can create an implant partial that works just like the traditional kind only it attaches to dental implants.
Missing All Teeth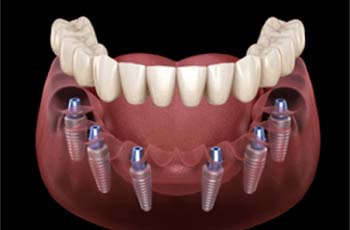 Dental implants can even be used in situations where all of the teeth are missing. Full dentures can be fixed in place with about four to six implants. This type of prosthetic gives a patient the ability to bite and chew a wider variety of foods compared to a removable denture, and it eliminates the potential issue of the new teeth slipping out of place. Implant dentures ensure a more stable, permanent, and longer-lasting smile, and it doesn't require frequent adjustments and replacements like traditional dentures.
Start-to-Finish Convenience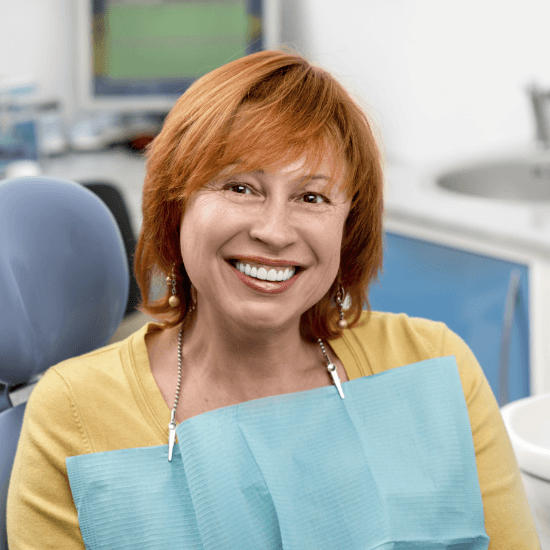 Dental implants are fairly advanced compared to other forms of tooth replacement. Luckily, Dr. Paylor has dedicated a lot of his time to studying and training to provide various dental specialties in one location. He will not have to refer you to a separate oral surgeon for your implant placement; he can complete the procedure right here in our dental office so you can stay with our team through the entire treatment.
Understanding the Cost of Dental Implants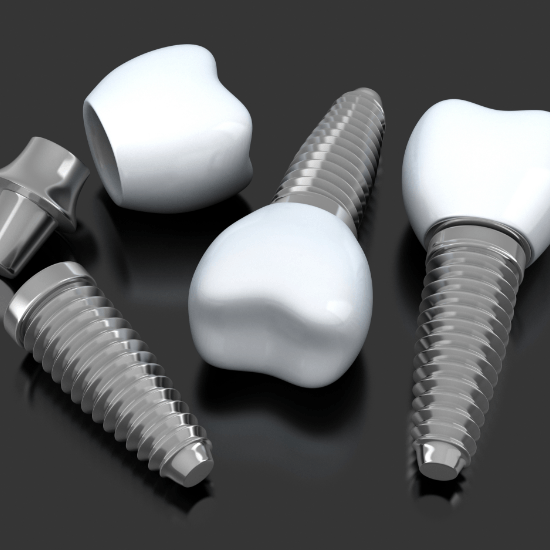 We'll need to perform a thorough examination of your mouth before we can give you a reliable estimate for the cost of dental implants in Arvada. That's because every dental implant procedure is different based on the needs of the patient. When you first see the price, it's important to remember that implants tend to last far longer than traditional forms of tooth replacement. As a result, dental implants tend to actually cost less in the long term compared to other options. Our practice has several financing options available, and we'll help you determine which one is best for you when you visit us for your initial consultation.
Preliminary Treatments & Dental Implant Surgery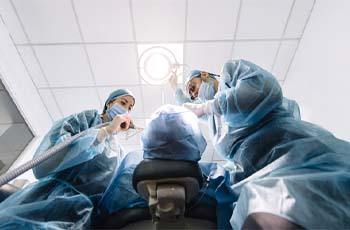 Your dental implant consultation will include a thorough examination that determines if you require preliminary treatment. Bone grafting, sinus lifts, periodontal therapy, and tooth extractions may be necessary and will be added to the total cost of your dental implant placement.
Also, your oral surgery will have its own fee. Fortunately, because the procedure is performed in-house, you will not need to worry about paying an outside specialist for treatment, which can help minimize confusion when it comes to paying your bill.
The Parts of Your Dental Implant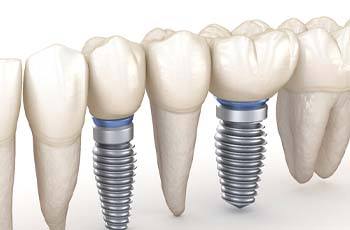 Another component of your dental implant placement cost is the various parts of your permanent prosthetics. There are several factors that you might not have considered before now but are necessary to better understand the reason for the cost associated with dental implants.
How many implants you will need – It is much less expensive to replace a single tooth versus an entire arch. Only one dental implant as opposed to between four and eight for an implant denture is more affordable.
The materials used – Dental implants are commonly made of either titanium or zirconia. Both are known for their abilities to fuse with bone, but they each incur their own price.
The type of restoration – Much like the number of dental implants you need, the type of restoration you receive can cause your expenses to be higher or lower. A single dental crown will not cost as much as a full implant denture.
The brand – The brands, sizes, and shapes of dental implants in Arvada vary. You might need a short or long implant, or you might require a specific brand. When meeting with your implant dentist, we will discuss the brand used in our office so you can understand why a higher quality implant is better than the cheaper options available on the market.
How Dental Implants Can Save You Money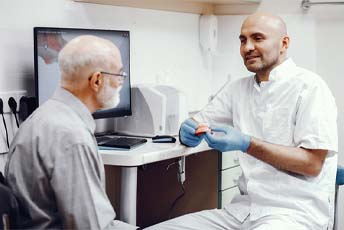 While it is true that dentures and dental bridges are less expensive upfront, you will find that over time, they result in more of your hard-earned money being spent. Dental implants, on the other hand, cost more in the beginning but do not require the same amount of money spent over a lifetime. Instead of buying denture adhesives and special cleaning supplies, you can enjoy a prosthetic that remains in place because of its placement in your jawbone. You can also use many of the same oral hygiene instruments at home to keep your implants clean.
You also will not be required to visit your implant dentist in Arvada for regular adjustments and replacements like you would if you had dentures or dental bridges. Instead of receiving a new prosthetic every 5-10 years, you'll be able to keep your dental implants in place for 30 years or more.
Finally, if you are continuing to take proper care of your dental implants, you'll avoid many of the most common systemic issues that can negatively impact your overall health (i.e., osteoporosis, diabetes, heart disease, etc.). By choosing dental implants, you'll spend less on treatment for systemic issues that commonly develop as a result of tooth loss.
Does My Dental Insurance Cover Dental Implants?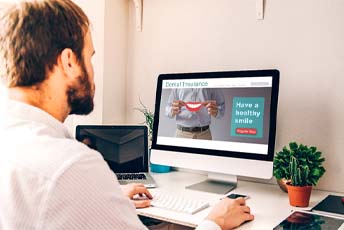 It is possible that your dental insurance company will agree to cover a portion of your dental implant procedure; however, this is not the case for all. Many plans do not offer any available coverage, which is why you may want to try filing under your medical insurance. It is also possible to file a claim with your dental insurance provider for preliminary treatments and/or your customized restoration. If you're unsure how to do this or need help getting appropriate answers to these questions, our team will be happy to assist in helping you maximize your available benefits.
Making Dental Implants Affordable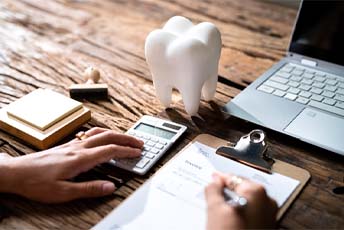 Because we know how costly dental implants can be, our team at West Arvada Family Dental is pleased to provide:
In-Office Membership Plan : With this plan, you pay an enrollment fee and monthly fee. In return, you receive $50 toward future services with each preventive visit as well as a 25% discount on most other services.
Flexible Financing: With CareCredit, eligible enrollees can sign up for a low or zero interest payment plan to help finance their new smile. With manageable monthly installments, you can break up the cost of your care and stay within your budget.
Dental Implant Frequently Asked Questions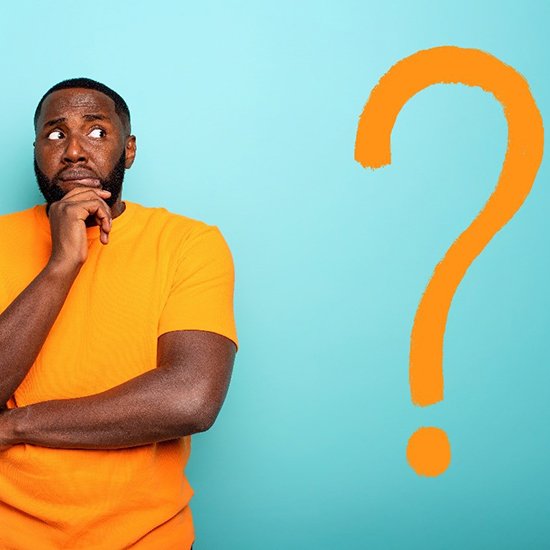 If you're looking for a permanent solution for missing teeth, dental implants in Arvada may be right for you! This tooth replacement method is truly unlike traditional options like dentures and dental bridges, so it's natural to have a few questions. We'll review all the details of your treatment during your initial consultation, but in the meantime, we invite you to look over the following common questions to learn more about rebuilding your smile!
I'm Interested in Dental Implants—Where Do I Start?
The first step on your journey towards regaining your complete and confident smile is to call us and schedule a consultation with your Arvada family dentist! During this initial visit, we'll discuss your smile goals and inspect your mouth. Oral health issues like tooth decay and gum disease can threaten the success of your treatment. If we detect any signs of these problems, we'll make a plan to get your oral health back on track before we move ahead with your tooth replacement.
Will I Need to See a Specialist to Have My Dental Implant Placed?
Placing dental implants is a surgical procedure, so many dentists need to refer their patients to a specialist. But at West Arvada Family Dental, we're proud to offer start-to-finish convenience! Dr. Paylor has completed countless of hours of continuing education in dental implant placement with prestigious organizations such as the Scottsdale Center, SPEAR Education, and the Colorado Prosthodontic Society. The combination of his advanced training, years of experience, and state-of-the-art technology allows him to personally ensure that every step of your dental implant process is as comfortable and pleasant as possible.
Do I Brush My Dental Implant Like a Natural Tooth?
Dental implants don't just look and feel like natural teeth—they can be taken care of just as easily as well! You won't need to add any extra steps to your daily dental routine or use special products and cleaners to keep your dental implant clean. Simply continue to care for your smile with excellent oral hygiene by:
Brushing your teeth for two minutes twice a day.
Flossing between all your teeth daily.
Rinsing with antiseptic mouthwash regularly.
Remember, even though your dental implant isn't susceptible to tooth decay, it's very important that you practice healthy dental habits. A buildup of plaque and bacteria in your mouth can lead to infections that destroy the supportive tissues that help hold your implant in place.
How Long Does the Dental Implant Process Take?
In order to achieve unmatched stability, 80% restored biting force, and the potential to last a lifetime, your dental implant will undergo osseointegration once its been placed. During this unique process, the small titanium post that has been placed into your jawbone will fuse with the surrounding bone tissue. This step is typically the longest when rebuilding your smile with dental implants, as it can take several months of gradual healing before your mouth is ready for the final restoration to be placed. While this may seem like a very long time when compared to the relatively quick and simple process of getting dentures or a dental bridge, the results are well-worth the wait. With the proper care, a dental implant could easily last you a lifetime!