Replace Missing Teeth – Arvada, CO
Rebuild Your Smile
with Dazzling New Teeth
Tooth loss doesn't have to negatively affect your life. As long as you get a dental prosthetic in a timely manner, you can regain the ability to eat, speak, and smile like you used to. Whether you've had a tooth knocked out, have just had an extraction, or think you might have to confront tooth loss in the near future, you can explore your options to replace missing teeth in Arvada, CO by getting in touch with us today and scheduling an appointment with Dr. Paylor.
Why Choose West Arvada Family Dental to replace Missing Teeth?
Private Dental Office Owned by a Passionate Dentist
In-House Implant Placement and Restoration
Beautiful, Long-Lasting Bridges and Dentures
Dental Implants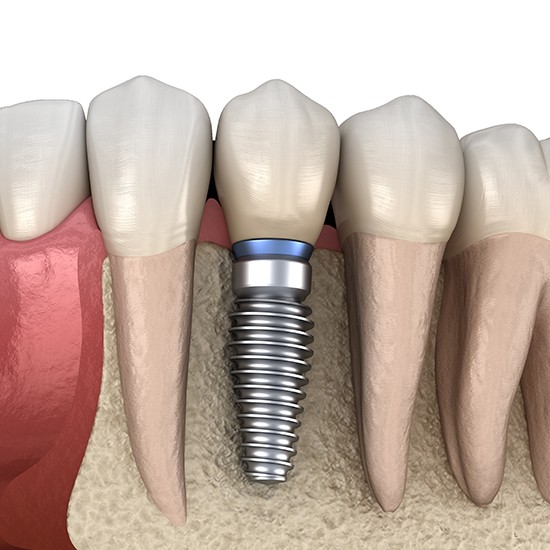 If you get a crown, dental bridge, or a denture that has been anchored to dental implants, you'll enjoy a number of benefits that you wouldn't get from other forms of tooth replacement. Your new teeth will look and feel just like your natural ones, and you'll have an easier time eating and speaking without having to worry about your prosthetic slipping. Also, implants are the only kind of tooth replacement that stimulate the jaw and help prevent bone loss.
Dental Bridges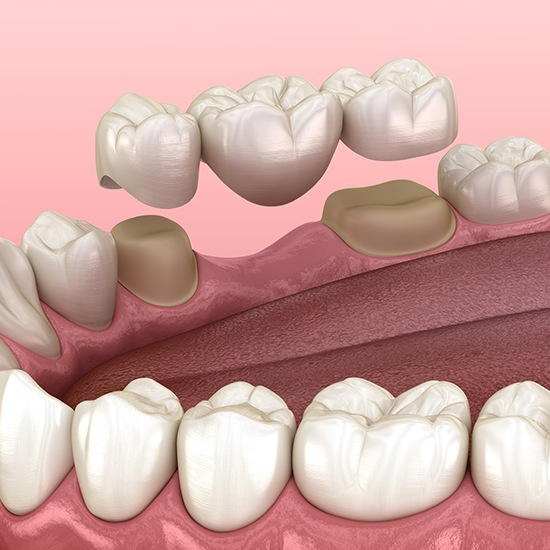 With a dental bridge, it's possible to fill in a gap in your smile created by one or more consecutive missing teeth. Made of two crowns and a number of prosthetic teeth, bridges either use your natural teeth or dental implants for support. No matter where the empty space in your smile is located, getting a dental bridge can be crucial to preventing your remaining teeth from drifting and ensuring that the forces of your bite are properly distributed.
Dentures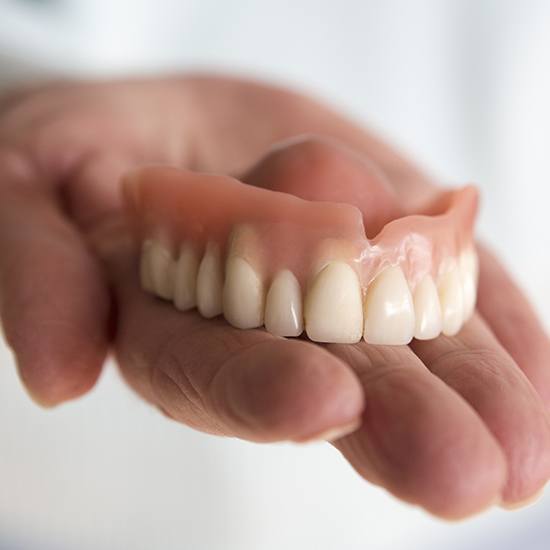 Dentures have served as a reliable way to restore several missing teeth for a very long time. Each denture we provide is very carefully customized for every unique patient. Your prosthetic teeth will fit snugly over your gums, and you can count on them to hold themselves in place whenever you enjoy a nutritious meal or speak. Full dentures can replace an entire row, or you can get partial dentures instead if you still have healthy teeth remaining.