Root Canal Therapy – Arvada, CO
Saving Teeth and
Stopping Toothaches
The outside of your tooth is very hard, but beneath the enamel is a collection of nerves and blood vessels called the pulp. This can cause you to feel a lot of pain if it is exposed to bacteria. Eventually, an infected tooth might need to be extracted. With root canal therapy in Arvada, CO, Dr. Paylor can stop your pain and prevent further dental damage. Contact us as soon as possible if you have a toothache that only seems to be getting worse.
Why Choose West Arvada Family Dental for Root Canal Therapy?
Two Types of Dental Sedation Offered
Compassionate Dentist and Dental Team
Family Friendly, Locally Owned Dental Office
What Can You Expect During a Root Canal?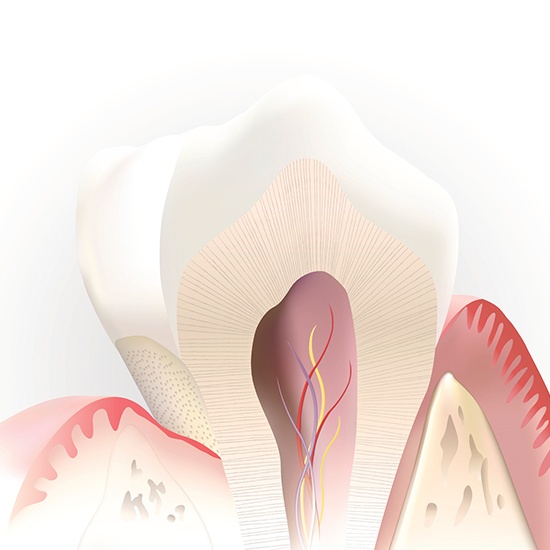 First of all, you should know that root canal therapy is no more painful than other routine dental procedures (such as the placement of fillings). Your mouth will be numbed throughout the process, and any discomfort you experience during recovery will be mild. A root canal involves the removal of the dental pulp as well as any other infected tissue or debris. The tooth will be refilled and resealed afterward, and you'll eventually receive a crown to restore its lost strength.