Root Canal Therapy – Arvada, CO
Save Your Teeth, Stop Your Toothache
Over 15 million root canals are performed every year; despite that, there are still many misconceptions about the procedure. Many believe it to be an extraordinarily painful procedure when in reality it's no more uncomfortable than placing a filling. It'd be more accurate to say that root canal therapy from our Arvada, CO dentist actually stops pain, because it allows us to remove the source of a toothache in just a single appointment. Call Dr. Paylor right away if you think your tooth is infected; root canal therapy may be your only option to save it.
Why Choose West Arvada Family Dental for Root Canal Therapy?
Two Types of Dental Sedation Available
Highly Compassionate Dental Team
Locally Owned Dental Office You Can Trust
Do I Need Root Canal Therapy?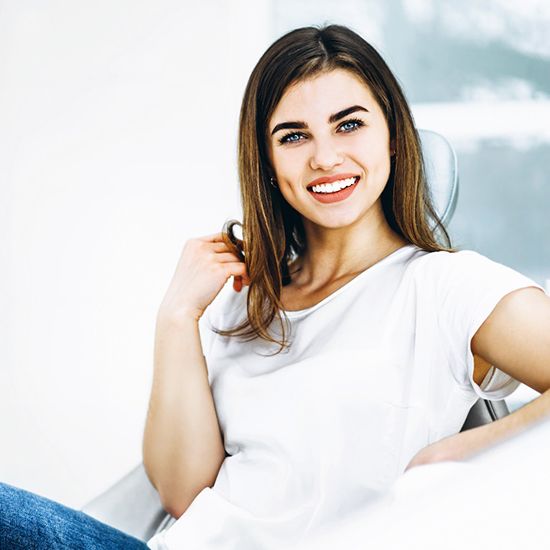 Root canal therapy is not the answer for every toothache. It's only performed in situations where the tooth is still salvageable but the infection or dental damage is dire enough that a simpler treatment such as a filling wouldn't be enough. The following symptoms often point to dental issues that require root canal therapy:
Intense, throbbing tooth pain that does not go away after a day or two.
A tooth that has suddenly become sensitive to hot or cold foods and beverages.
Notable discomfort whenever you bite or chew.
Notable swelling or redness in the gum tissue around the teeth in question.
Pimple-like bump known as an abscess forming on the gums.
Any infection that has reached the point of needing root canal therapy is considered a dental emergency. Call our dental office immediately so that we can set up a same-day appointment to diagnose and treat your tooth.
The Root Canal Process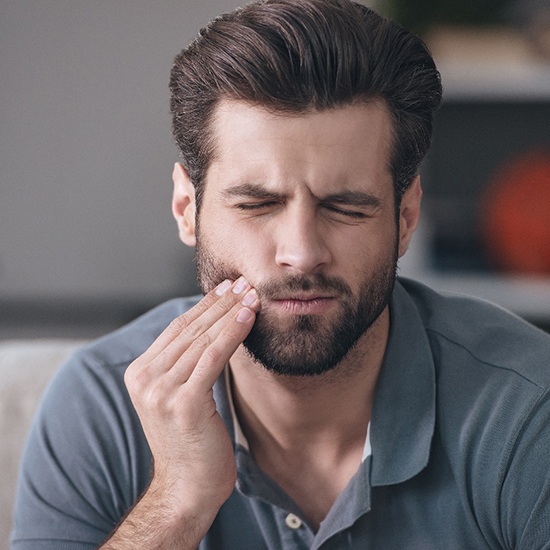 Steps will be taken to keep you comfortable while the root canal therapy is performed. Two types of sedation are available for anxious patients, and a local anesthetic will be applied in order to numb the mouth. Once you're in a relaxed state, we'll perform a brief examination of your mouth before moving forward with the treatment.
A hole is made in the enamel to grant us access to the pulp – the collection of nerve endings, blood vessels, and tissues that nourish the tooth. Infected pulp has to be removed entirely along with any other infectious material. The inside of the tooth is subsequently cleaned and sanitized so that there aren't any harmful bacteria left behind to cause further infection and decay. Then the tooth will be filled with a biocompatible material. A crown will most likely be required to support and protect the weakened dental structure afterwards.
The Benefits of Getting a Root Canal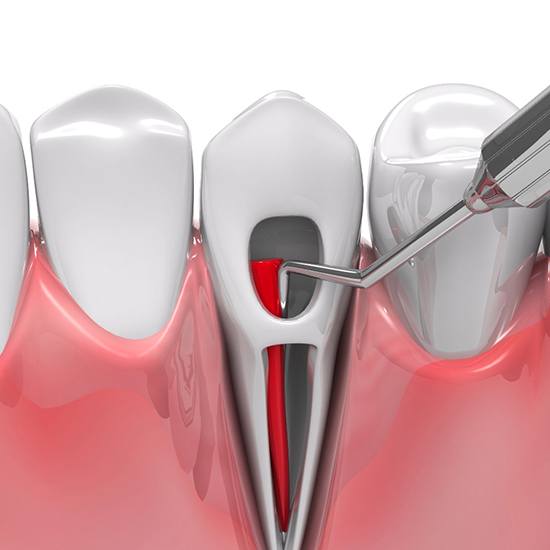 When you want to stop the pain of a dental infection without sacrificing the entire tooth, root canal therapy is often your best option. By saving the tooth, you can save yourself the time, money, and trouble that it would take to have it replaced. Also, by getting rid of the bacteria in the tooth, not only do we get rid of the current infection, but we stop it from spreading to the jaw where it could cause serious problems. And despite its reputation, the procedure is virtually pain free – especially in comparison to the discomfort that you would experience when having the tooth extracted.