Dental Crowns – Arvada, CO
Restore, Repair, and Protect Your Smile
Even though tooth enamel is the hardest material in the human body, there are plenty of ways to damage it. Damaged, decayed, or misshapen teeth can be painful and embarrassing to live with. Thankfully, at West Arvada Family Dental, we can restore, repair, and protect your smile with custom-made dental crowns in Arvada, CO! Read on to find out how these reliable restorations can help your smile look and feel like new again for years to come!
Why Choose West Arvada Family Dental For Dental Crowns?
High-Quality Materials for Beautiful, Lasting Results
Compassionate and Talented Dental Team with Years of Experience
Same-Day Emergency Appointments
What Are Dental Crowns?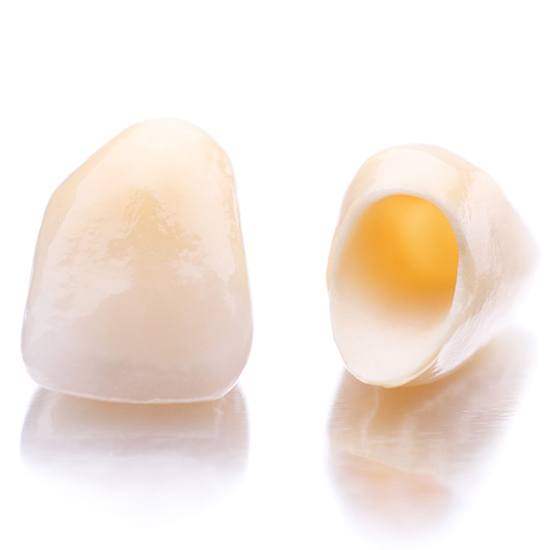 A dental crown is essentially a tooth-shaped cap that's precisely designed to fit snugly over a tooth. Since it covers the entire portion of the tooth above the gumline, it can provide reliable protection from further damage or decay. Oftentimes, a dental crown is used to hold together a very weakened or broken tooth to restore its function and save it from extraction.
Dental crowns can be made out of a variety of different types of materials depending on the placement of the tooth and the patient's unique needs. For very visible teeth, such as those at the front of the mouth, we typically recommend all-porcelain crowns. Dental porcelain is well-known for how much it looks like natural tooth enamel. Once a porcelain dental crown is placed, it will be practically indistinguishable from the rest of your smile!
Why Might I Need a Dental Crown?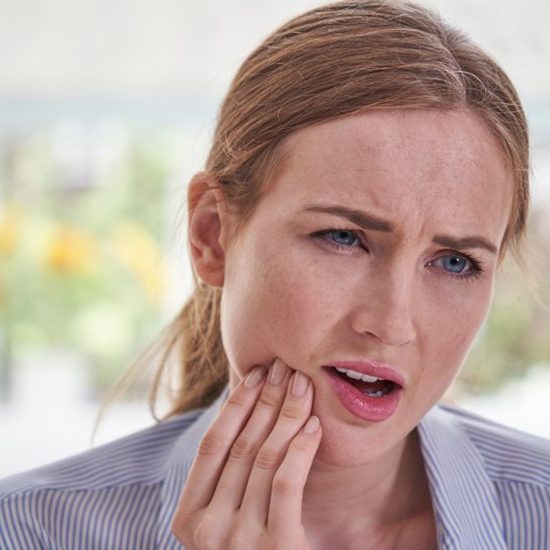 Dental crowns are very versatile, and are often used for:
Severe tooth decay: If a filling alone isn't enough to treat a cavity, or if the tooth already has several large fillings, a dental crown can strengthen it and protect it from future decay.
Dental trauma: For teeth that are moderately to severely cracked, fractured, chipped, or broken, a dental crown can help prevent any further breakage.
Naturally misshapen teeth: A dental crown can redesign teeth that are worn-down or misshapen, allowing you to eat and chew comfortably again.
Cosmetic concerns: Sometimes, patients ask for a dental crown to conceal cosmetically flawed teeth and keep the issue from getting worse.
Root canal therapy: Dental crowns are usually used to strengthen and protect teeth that have recently undergone root canal therapy.
What Is It Like to Get a Dental Crown?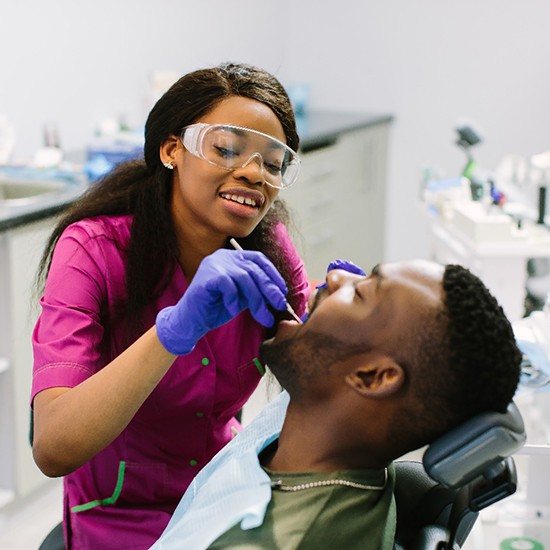 In most cases, your Arvada dentist Dr. Jeramiah Paylor can restore your smile with a dental crown in just two simple appointments. First, your tooth will need to be prepared. After any decayed or damaged tooth structure has been removed, he may need to file it down a little to make enough space for the crown. Don't worry—we'll use local anesthesia to ensure you're completely comfortable for this step of the procedure. Then, we'll take impressions of your mouth to base the design of your crown off of.
You'll wear a temporary dental crown to keep your tooth safe and comfortable until the dental lab creates your permanent restoration. Before you know it, you'll be returning to our dental office to have your temporary crown removed and replaced with your beautiful, permanent dental crown. Once we've checked to make sure your bite is comfortable, you'll be ready to enjoy your new smile!
Do you think you need a dental crown? Give us a call today to schedule your consultation!
Dental Crowns Frequently Asked Questions
Dental crowns in Arvada are one of the most versatile and aesthetically pleasing ways to repair damaged teeth. We're sure you'll be thrilled with the results! However, chances are you may have some questions, and we want to make sure you have all of the information you need before moving forward with this treatment. That's why we have included the answers to some frequently asked questions about dental crowns below.
How Much Do Dental Crowns Cost?
There isn't a specific cost of getting a dental crown. The price will depend on the specifics of your treatment plan, such as if you require a root canal beforehand. During your consultation, we can go over the details of your treatment and discuss the associated fees. We have plenty of payment options to help you afford your crown without breaking the bank.
Does Dental Insurance Cover Dental Crowns?
While every individual policy differs, most dental insurance plans will cover a portion of the cost of dental crowns as long as you're getting the procedure for restorative and not just cosmetic purposes. At West Arvada Family Dental, we welcome most PPO dental insurance plans and will even work with out-of-network plans as well. Often, there is little difference between the two.
If you don't have insurance, don't worry. We help you fit your crown into your budget with a low-interest payment plan through CareCredit. Alternatively, we have an In-Office Dental Membership Plan. For a small monthly fee, this plan completely covers two preventive visits a year and gives you discounts on most other services, including dental crowns.
How Long Do Dental Crowns Last?
Even if your crown isn't made of metal, it will still be sturdy enough to withstand the everyday pressures of biting and chewing. As long as you take good care of your crown, it can last for a decade or even longer. Caring for your dental crown is easy – in fact, it's quite similar to maintaining any other tooth. Brush and floss daily, and visit your dentist in Arvada for checkups and cleanings twice a year. It's also best to avoid chewing on anything particularly sticky or hard to prevent your crown from becoming damaged or coming off.
What Should I Do If My Dental Crown Falls Off?
A dental crown can still occasionally fall off even with the most diligent care. If yours comes off, do not panic. Just call us and schedule an appointment to repair or replace it. In the meantime, keep your crown safe and clean, and do NOT attempt to reattach it yourself using over-the-counter items like glue. This could cause permanent damage. It's also a good idea to avoid chewing with that tooth until the crown is back in place.