Wisdom Tooth Removal – Arvada, CO
Gently Extracting
Unneeded Teeth
Wisdom teeth may have once had a purpose, but nowadays, you don't need them for a healthy, fully functioning smile. If they become impacted (stuck) under the gums and are causing an excessive amount of pain, or if they start to pose a threat to someone's oral health, it's better to have them removed instead of leaving them in the mouth where they can cause additional problems. Is there anyone in your family around the ages of 17 to 25 who might need wisdom teeth removal in Arvada, CO? If so, schedule an appointment with us today so Dr. Paylor can take care of problematic wisdom teeth before they cause any headaches.
Why Choose West Arvada Family Dental for Wisdom Tooth Removal?
Sedation Available for Anxious Patients
Knowledgeable, Experienced Dentist
Small, Comfortable Private Dental Office
Do Wisdom Teeth Always Need to Be Removed?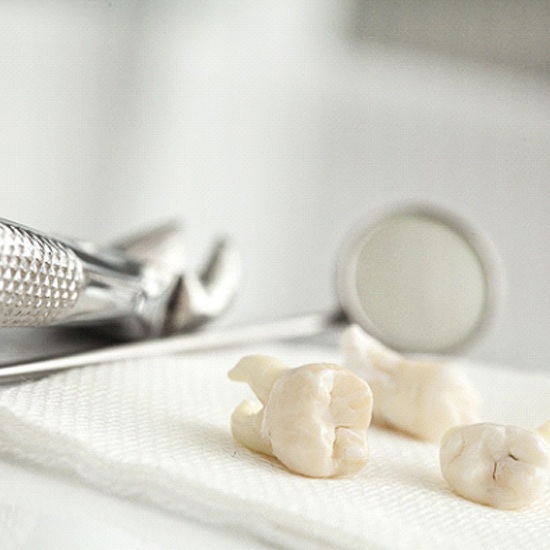 Some patients are able to keep their wisdom teeth over the long term without experiencing discomfort or putting their other teeth at risk. This is possible if the wisdom teeth can fully erupt in the mouth, don't affect the other teeth in a negative way, and can be kept sufficiently clean and healthy through regular brushing and flossing. If there is any reason to think the wisdom teeth are likely to cause problems, however, we'll recommend an extraction.
Wisdom Tooth Extractions FAQs
If you're learning about wisdom teeth for the first time or noticing symptoms after they have already erupted, you're likely feeling concerned about your future oral health. Thankfully, the removal of wisdom teeth is a very common practice for dentists that's performed millions of times every year. If you have questions about wisdom teeth removal, please take a look at the most common questions our practice receives today as you might find your answer below.
Do all people have wisdom teeth?
While it's uncommon, some people do not have wisdom teeth. In most cases, people will notice four wisdom teeth erupting in their top and bottom arches. However, others may only notice one to three teeth appear. No matter how many wisdom teeth are present, we'll always confirm which teeth we believe to be problematic and never just extract them simply because they are there.
Does wisdom teeth removal hurt?
Just like with any tooth extraction, our team applies a small amount of local anesthetic to the extraction site beforehand so you feel no sensation during treatment. With that said, it's normal for you to experience a small amount of pressure during the actual removal. Like with any oral surgery, you may also notice some swelling and mild discomfort as the area heals. We'll go over all your post-op care so you can have the smoothest recovery period possible.
How do I know if my wisdom teeth need removal?
Dr. Paylor sees tooth extractions solely as a last resort, not the first option. If a tooth needs to be removed, including wisdom teeth, it's because they are putting your neighboring teeth or general oral health at risk. This is why routine checkups are such an important aspect of your long-term oral health. With that said, if you notice discomfort, sensitivity, or a throbbing sensation in the back of your mouth, give our office a call so we can confirm if your wisdom teeth are putting your oral health at risk.
What can happen if I don't have them removed?
If a wisdom tooth is not removed even when it's causing problems for your oral health, it can easily trigger an oral infection. This occurs when the tooth partially erupts. Alternatively, it could become trapped underneath the gum tissue and allow a cyst to grow and develop, causing damage to the bone and gum tissue. In other cases, wisdom teeth can erupt crooked, pushing neighboring teeth into misaligned positions. Misaligned teeth make the bite uneven, which then puts stress on your jaw joints.
What if I feel nervous about upcoming treatment?
Dr. Paylor and his team at West Arvada Family Dental take all the necessary steps to explain your treatment in detail beforehand so you know what to expect before it begins. We'll always be by your side during your treatment, asking questions throughout about your comfort levels and what we can do to make your experience as relaxing as possible. Of course, those who struggle with dental treatments due to dental anxiety can make use of our in-house sedation services.