Dentures – Arvada, CA
An Affordable Way to Restore Your Smile
Tooth loss affects millions of Americans throughout the United States. When you're missing a few, most of, or all of your teeth, everyday tasks, like eating and speaking, are made much more challenging. The good news is that there is an affordable way to restore your smile. At West Arvada Family Dental, Dr. Jeramiah Paylor offers high-quality dentures to give you your smile back. For more information on dentures in Arvada or to schedule your initial consultation, just give us a call!
Why Choose West Arvada Family Dental for Dentures?
Customized for a Natural Appearance
In-Network with Most PPO Insurance Plans
In-House Membership Plan Available
Who is a Good Candidate for Dentures?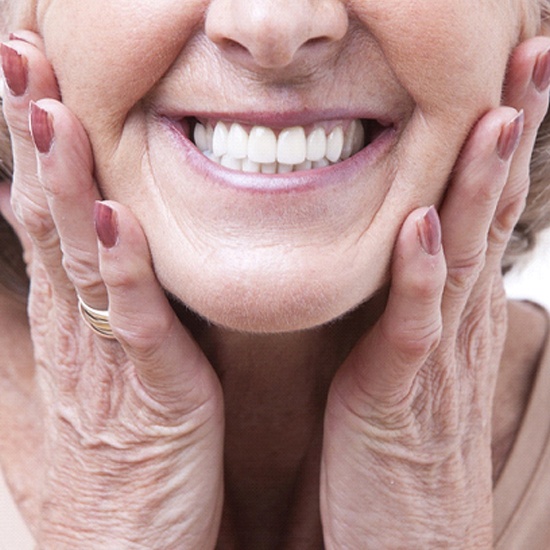 Dentures are a great option for patients who are missing anywhere from a few to all of their teeth. Depending on the number of teeth that you are missing and where they are in the mouth, a custom plan can be created for you. Just remember that if you have any existing oral health issues, like tooth decay or gum disease, they will need to be treated before you're able to move forward in the process of getting dentures in Arvada.
Types of Dentures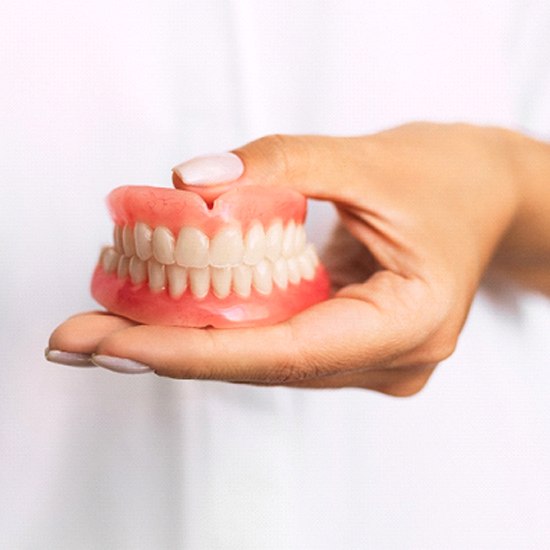 During your consultation, we will determine which of the following dentures types is most ideal for your smile:
Partial Dentures
If a dental bridge isn't quite enough to restore your smile, a partial denture may be a better option. They are customized to fit perfectly in the mouth between your remaining healthy teeth. Partial dentures can replace teeth in different locations and keep neighboring teeth from shifting around and causing misalignment issues.
Full Dentures
Full dentures are supported by the shape of your mouth and natural suction of the gums. They are used to replace an entire arch of missing teeth, either on the top or bottom. It is crafted with a lifelike base and enamel-colored set of replacement teeth. This way, your smile will have an appearance that's perfectly natural-looking.
Implant Dentures
If you want a more stable, longer-lasting tooth replacement option, dental implant dentures could be what you're looking for. First, we will place a series of dental implants throughout the jawbone before attaching the customized restoration. With implant dentures, you can expect 70% of your natural chewing function to be restored. This type of denture is designed to last for decades with proper maintenance, so you won't need to worry about replacements as the years go by. To be a good candidate for implant dentures, you need to have a strong jawbone to support them. During your initial consultation, we can discuss whether or not this tooth replacement option is best for you.
The Benefits of Dentures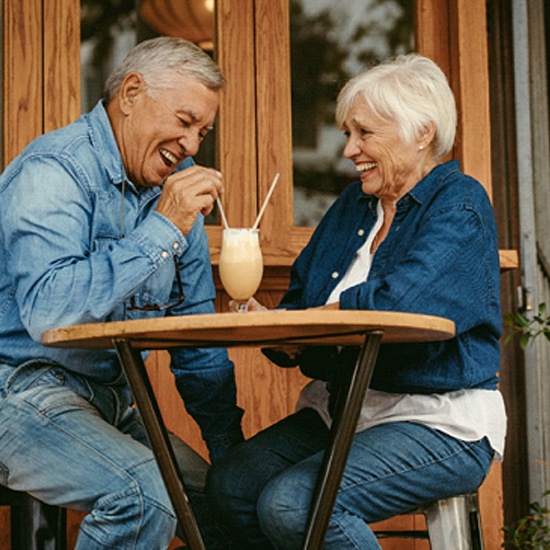 There are all sorts of ways that dentures can benefit you if you are missing teeth. Here are just some of the advantages they hold:
Increases confidence
Supports facial muscles
Partially covered by most insurance plans
Makes eating easier
Easy removal for cleaning
Improves speech
Keeps surrounding teeth in place
Prevents sunken cheeks
Understanding the Cost of Dentures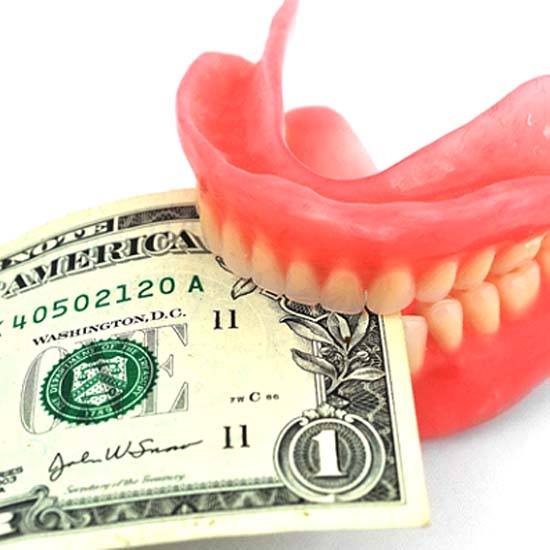 Wondering about the cost of dentures in Arvada? These classic restorations remain one of the most popular ways to replace missing teeth thanks to their affordability and dependability. The price of your specific denture will vary based on a few unique factors, such as what type of denture you're interested in and what it's made of. We'll be able to give you a personalized estimate of how much you can expect to pay once we've had a chance to evaluate you and discuss your goals for your smile. Then, we'll be happy to review your insurance coverage and other options for making dentures affordable. Read on as we go over some important information about the cost of dentures.
Factors that Affect the Cost of Dentures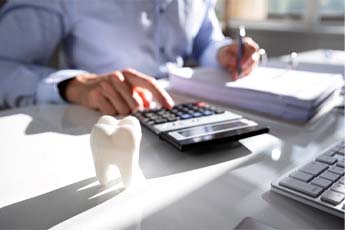 Generally speaking, there are three main factors that will influence the final price of your dentures:
Your current oral health: Issues like gum disease and tooth decay will need to be treated before we can fit you with dentures. This means you may need to factor in the price of a preliminary gum disease treatment or tooth extraction when calculating the cost of dentures.
Materials used for your denture: While dentures can be crafted out of a wide variety of materials, we only use high-quality options to ensure you get the durable, lifelike replacement teeth you deserve.
The type of denture you need: As you may have guessed, the larger the denture, the higher the price. Partial dentures will often cost less than full dentures, and getting a single denture will cost less than getting a set of dentures.
Are Implant Dentures More Expensive?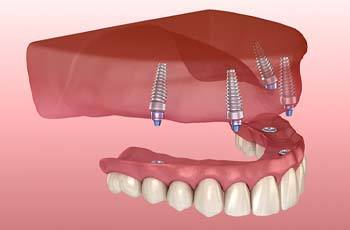 Thanks to modern dental technology, we can now pair dentures with dental implants for optimal results. Dental implants work as replacement tooth roots, giving the denture unmatched stability, comfort, and functionality. Implant dentures cost more time and money than their traditional removable counterparts. However, they can easily become the more cost-effective option over time since implant dentures don't need to be replaced nearly as often as traditional dentures. Plus, implant dentures will help prevent further tooth loss, oral health issues, and jawbone deterioration, as well as the costs of addressing these issues. If you'd like to learn if investing in implant dentures is a smart choice for you, we invite you to visit us for a consultation.
Learn More About Implant Dentures
Does Dental Insurance Cover Dentures?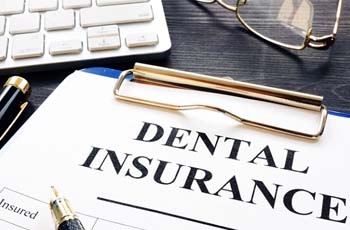 It's important that you review the details of your dental insurance policy or contact your provider to fully understand what you can expect to pay for. Fortunately, dentures are typically considered to be a "major procedure" that earns around 50% coverage from dental insurance. Our knowledgeable staff has years of experience navigating dental insurance details and will always go above and beyond to ensure your benefits are being maximized.
Other Options for Making Dentures Affordable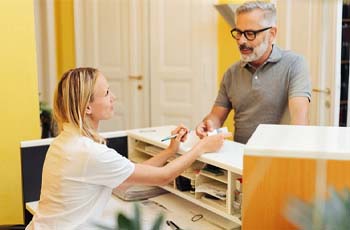 Outside of dental insurance, we're proud to offer several ways to help make dentures more affordable:
Our in-office dental membership plan: Our membership plan works very similarly to dental insurance, but with a lower price and no confusing jargon. For a flat annual or monthly fee, you'll get fully covered preventive care as well as deep discounts on our other services, including dentures.
Flexible financing through CareCredit: We've also partnered with CareCredit to offer low- to no-interest payment plans for dentures. Qualifying patients can break down the cost of their dentures into smaller chunks that fit into their monthly budget.
Dentures FAQs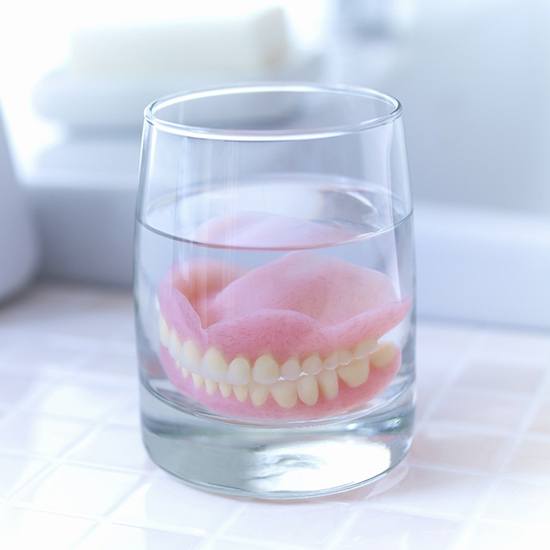 Dentures in Arvada are an affordable way to restore your smile! However, it's only natural to have some questions that need to be answered before you can tell if they're the right choice for you. When you visit us for your consultation, we'll be more than happy to walk you through the entire treatment and answer all your questions personally. In the meantime, we've gathered some of the most common inquiries we get about dentures below so you can learn more about them. If you have more questions or would like to schedule your appointment, don't hesitate to give us a call!
Should I Have All My Teeth Pulled to Get Dentures?
Our aim is always to preserve and repair your natural teeth whenever possible. Extracting a tooth is only recommended when it's absolutely necessary, such as if the tooth is infected, damaged beyond repair, or poses a threat to the rest of your smile. If possible, we'll try to save your natural teeth with crowns or root canal therapy. Should you need to have some teeth removed, a partial denture can let you keep your remaining healthy teeth and replace the ones that have been extracted. While there are some exceptions, it is generally not advisable to have all your teeth removed to get dentures unless absolutely necessary.
Can I Sleep with My Dentures?
No one wants to be caught without their smile! When you first begin wearing your dentures, we'll likely instruct you to wear them all day every day for a week. This will help your mouth adjust to them and give you a better feel for how to handle your dentures. However, after this first week, you'll need to start taking your dentures out every evening and soaking them while you sleep. Overnight soaking is the best way to thoroughly clean out all the little nooks and crannies that can potentially harbor oral bacteria. Plus, taking your dentures out before bed will give your gums a chance to rest.
What Is the Average Age for Dentures?
Tooth loss can happen at any age, especially if you are at a higher risk of it due to genetics, health conditions, or lifestyle choices. According to the National Center for Health Statistics, about 66% of adults between the ages of 40 and 64 are missing at least one tooth, whereas only 33% of adults between the ages of 20 and 39 experience tooth loss. In a different survey from the American Dental Association, nearly 57% of people between the ages of 65 and 74 wear some type of denture. So while adults of any age can potentially find themselves in need of a denture, it's more likely after the age of 40.
Does It Hurt to Get Dentures?
The process of being fitted for dentures itself shouldn't cause you any discomfort, except for perhaps a little soreness in your jaws due to keeping your mouth open during your appointment. It's normal to experience minor irritation in your mouth for a short period of time as you adjust to your new dentures. This length of time will vary from patient to patient, but it typically takes about a month for most patients to get used to their new dentures. If your discomfort doesn't seem to be going away or if it starts to get worse, give us a call right away so we can investigate the cause.