Gum Disease Treatment – Arvada, CO
Protecting Your Gums
for a Healthy Smile
Your teeth may be what eyes are drawn to whenever you smile, but that doesn't mean you can neglect your gums. Healthy gum tissue is the foundation that holds your teeth in place so that you can bite and chew properly. If your gums become red, swollen, or start to bleed easily, you may already have gum disease that could eventually lead to tooth loss! As soon as you notice potential symptoms of a gum infection, get in touch with West Arvada Family Dental so we can get your oral health back on track with gum disease treatment in Arvada, CO.
Why Choose West Arvada Family Dental for Gum Disease Treatment?
Multiple Sedation Options Available
Personalized Care from a Locally-Owned Dental Office
Highly Experienced, Passionate Dentist
Scaling & Root Planing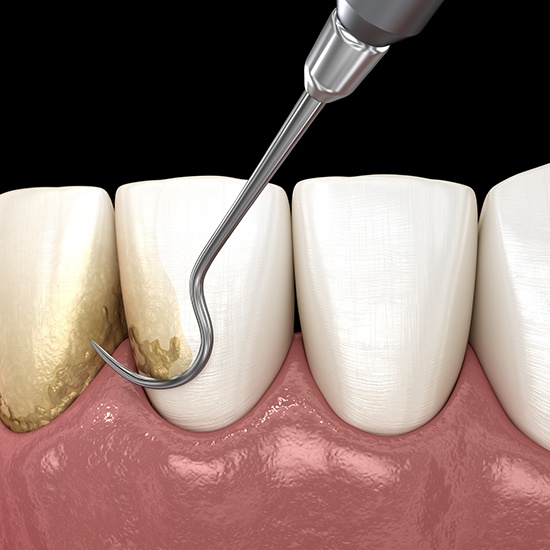 Gingivitis (the first stage of gum disease) can be easily treated with normal professional cleanings and improved oral hygiene habits. The more advanced stage, periodontitis, however, will likely require scaling and root planing. This simply means cleaning out the pockets that have formed in your gum line to remove the plaque and bacteria that have gotten trapped in these spaces. After that, we'll smooth the rough surfaces of the tooth's roots, which makes it easier for the gums to reattach. Follow-up appointments may be necessary to ensure that the infection has been fully removed.
Antibiotic Therapy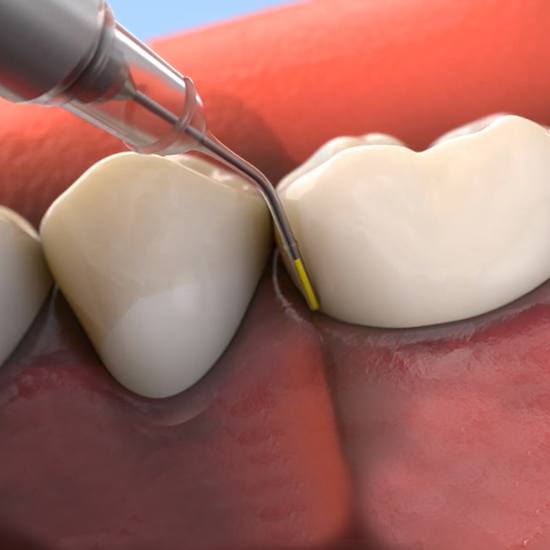 While we'll make every effort to clean your mouth as thoroughly as possible through scaling and root planing, it's possible that some hard-to-access hidden pockets might be out of our reach. So, we may prescribe antibiotic therapy to help kill any remaining bacteria in your mouth. This helps keep your teeth and gums free of new infections during the healing process. It can also reduce the spaces between your teeth and gums, which lowers the risk of future infection.