Veneers – Arvada, CO
Erase Multiple Dental Flaws in One Single Treatment
Are you unhappy with your smile? If you're struggling with a single imperfection, like stubborn stains or a small chip, you can easily enhance your smile. But what if you are unhappy with multiple imperfections? Thanks to veneers in Arvada, you can erase multiple dental flaws in one single treatment! In fact, our talented cosmetic dentist, Dr. Paylor, can use this popular treatment to bring your dream smile to life. Keep reading to learn more, or get in touch with our team today to schedule your initial consultation.
Why Choose West Arvada Family Dental for Veneers?
Passionate, Knowledgeable Cosmetic Dentist
Transform Your Smile in as Little as 2 Visits
Morning, Afternoon & Lunchtime Appointments
What Are Veneers?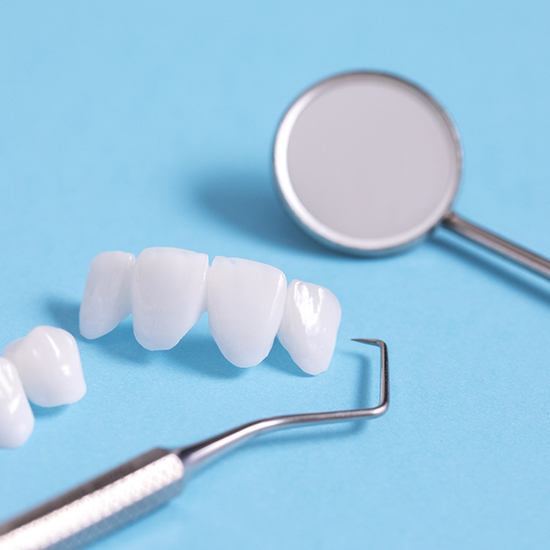 Year after year, veneers are one of the most sought-after cosmetic dental services, but what are they exactly? In short, they are thin shells of porcelain. Since they are available in a variety of lifelike shades and are extremely customizable, they can conceal a number of imperfections when attached to the front-facing surfaces of your teeth.
The Process of Getting Veneers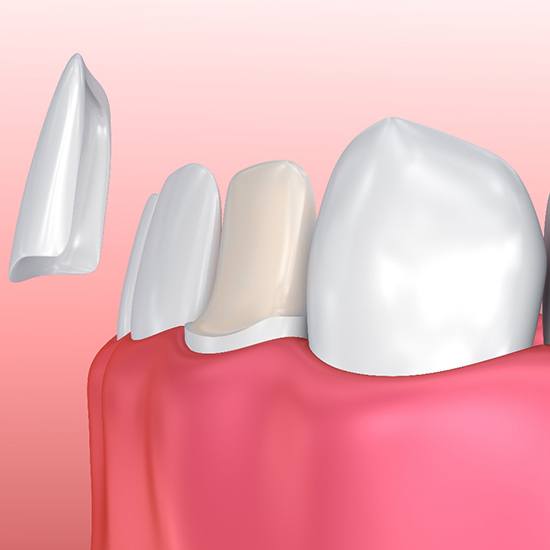 Getting veneers starts with an initial consultation with our cosmetic dentist. After confirming you're a candidate, they will prep your teeth and take impressions of your mouth. From there, all of the unique specifications, like the size, shape, and shade, of your veneers will be sent to the lab artisans. In the meantime, we will provide you with a temporary set so you can give your new smile a "test drive." Once your final veneers are ready, you'll return to our office to have them placed.
The Benefits of Veneers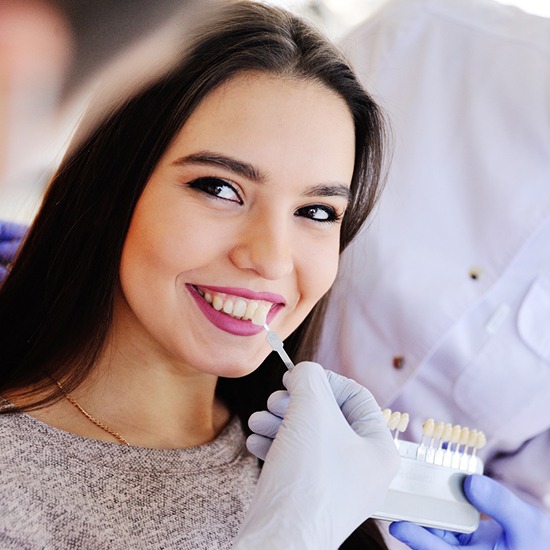 With so many cosmetic dental services to choose from, you may be wondering why veneers are so popular time and time again. In addition to delivering gorgeous results, this smile-enhancing treatment comes with numerous benefits, including:
Versatility – Veneers are custom-made just for you, delivering results that are as natural or dramatic as you'd like.
Quick turnaround – Unlike other services, the entire veneers process can be completed in as little as two appointments.
Longevity – With proper maintenance, veneers can last for 10+ years.
Effectiveness – Veneers can conceal a variety of dental flaws – from slight misalignment to severe discoloration – simultaneously.
Stain-resistant – Although veneers look like enamel, they are stain-resistant, ensuring your beautiful results will last.
Would you like to learn more about veneers in Arvada? Now's the time to get in touch with our team. We look forward to making your dream smile a reality!