Tooth Extractions – Arvada, CO
When Problem Teeth
Have to Go
We'll always prioritize saving your damaged teeth whenever possible, but there are times when a tooth extraction will be the only option available. Dr. Paylor and the rest of our team will help make the entire process as comfortable as we can, so you don't have to worry during tooth extractions in our Arvada, CO dental office. Call us immediately if you're suffering from a broken or aching tooth.
Why Choose West Arvada Family Dental for Tooth Extractions?
Patients of All Ages
are Welcome
Various Tooth
Replacement Options
Caring Dentist with
a Gentle Touch
Why Would Teeth Need to Be Extracted?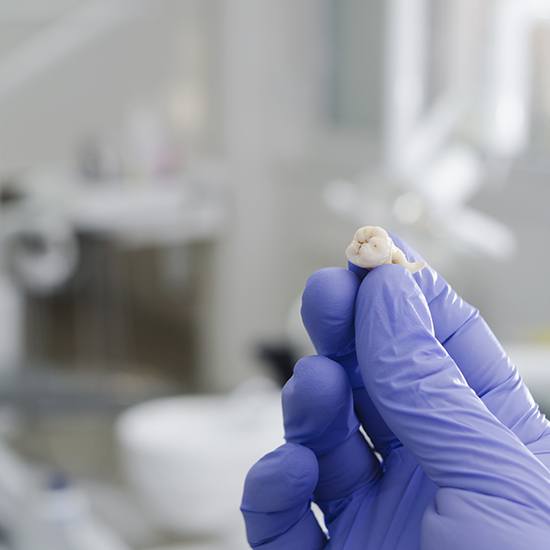 Extractions are sometimes necessary if:
A tooth is already loose due to severe gum disease.
Decay or trauma has destroyed enough of the tooth's structure that it cannot support a crown.
Your teeth are too crowded together for successful orthodontic treatment.
Your wisdom teeth have failed to break through the gums and have become impacted as a result.
You have a child with a baby tooth that has failed to come out on its own when it was supposed to.