Cosmetic Dentistry – Arvada, CO
Be Confident
with Your Grin
Protecting your teeth and gums from cavities and painful infections is our primary concern, but we also want you to be happy when you see your smile in the mirror. If your mouth is already in good health, Dr. Paylor can provide a variety of treatments to dramatically improve the appearance of your teeth (boosting your confidence in the process). Call us today to schedule a FREE consultation where we can discuss your smile goals and start making a plan for cosmetic dentistry in Arvada, CO.
Why Choose West Arvada Family Dental for Cosmetic Dentistry?
Powerful Teeth Whitening Options
Lifelike Veneers and Restorations
Passionate, Knowledgeable Dentist
Porcelain Veneers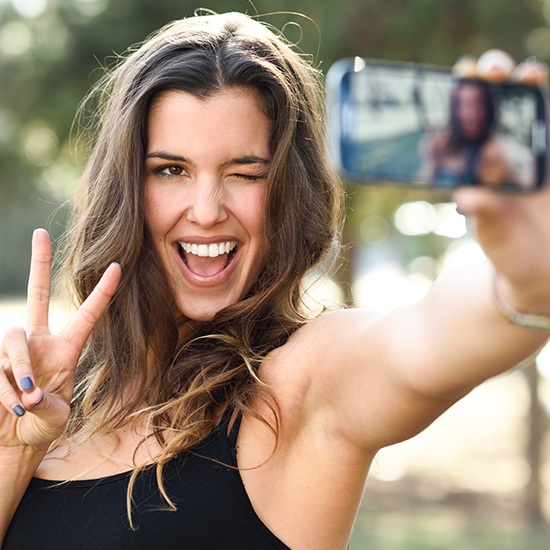 Your teeth can develop several cosmetic imperfections over the years, but fortunately, multiple flaws don't have to mean multiple treatments. We can craft porcelain veneers that closely resemble your enamel, then apply them to your teeth. In just two short appointments, we can hide any number of stains, gaps, cracks, and other cosmetic problems to make your smile look as bright and stunning as possible.
Metal-Free Dental Restorations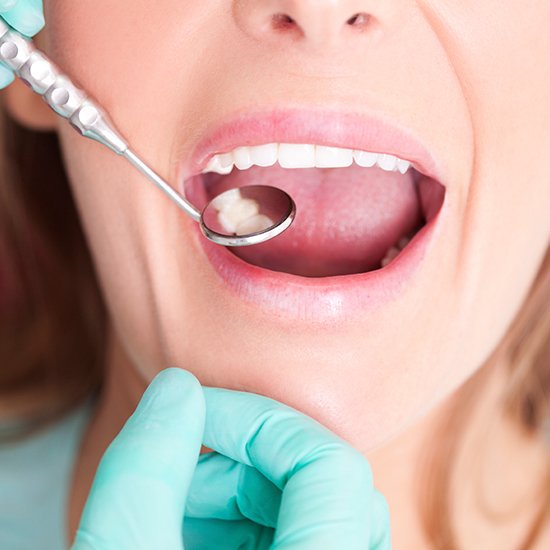 With a dental crown, you can continue comfortably speaking and chewing with a natural tooth even after it has been damaged. Metal crowns can't blend in with the rest of your smile, which is why we offer a metal-free option made out of high-quality, natural-looking porcelain. Don't worry about sacrificing function for aesthetics; porcelain crowns are very strong and durable, so they can easily last for a long time while standing up to the pressures of your bite.
Cosmetic Dental Bonding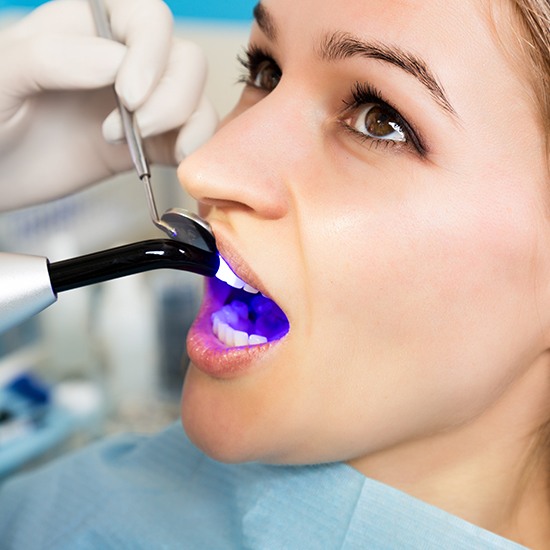 Bonding is a quicker, more cost-effective alternative to veneers. It can also be used to correct a variety of flaws, but instead of a porcelain shell, it involves applying a composite resin, which is the same material used for tooth-colored fillings. It normally only takes one visit to complete the cosmetic bonding process. We can help you decide whether veneers or a bonding treatment is right for you during a consultation.
Teeth Whitening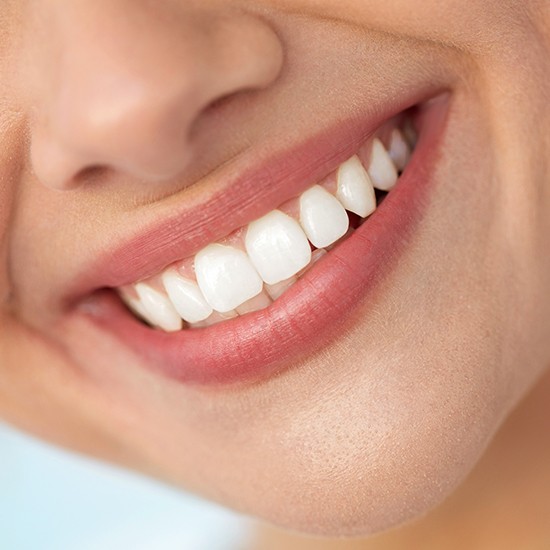 Have your teeth been looking dull lately? Discoloration is a common side effect of eating and drinking highly pigmented foods and beverages, but there can be other causes as well, such as excessive grinding of the teeth. A professional whitening treatment can quickly restore your enamel's brilliance, making your smile several shades brighter. We offer both in-practice whitening as well as custom take-home kits; we'll help you choose between one or the other based on your needs.