August 18, 2022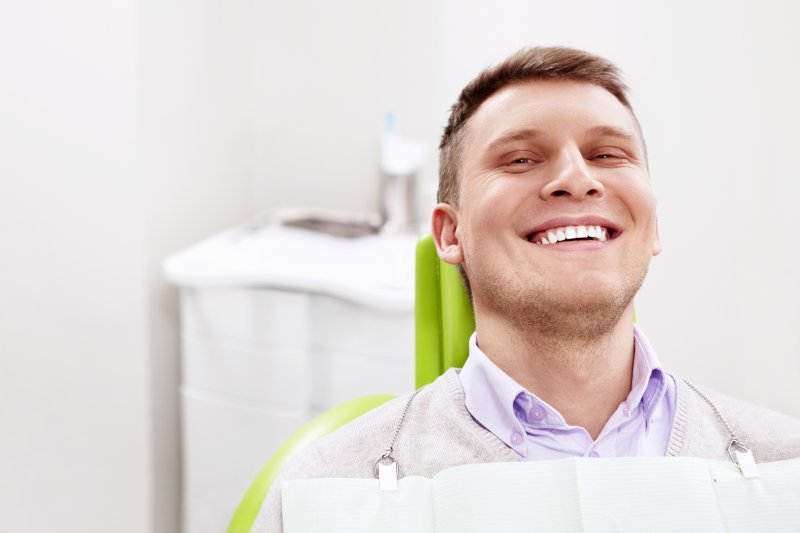 After you have a tooth removed, you'll naturally want to have it replaced as soon as possible! After all, without a full set of teeth, you won't be able to eat all your favorite foods, and you'll likely have trouble speaking clearly. Dental implants in Arvada are often the best choice for replacing teeth, but if you choose this treatment, when will you be able to enjoy your new smile? The following post explores how long you can expect to wait for dental implants after tooth extraction.
Types of Implant Placement After Tooth Extraction
The exact amount of time between tooth extraction and getting implants depends on your overall health, any infections around the tooth in question, the state of your jawbone, and other factors. There are three main categories of implant placement following an extraction: immediate, early, and delayed.
Immediate implant placement is done on the same day as the tooth extraction. Your dentist can only offer this procedure if you're in good oral health and if there's already sufficient bone density in your jaw to support the implant posts. This type of placement may be a good option if your tooth is being extracted due to injury but the tissues around it are perfectly healthy.
Early implant placement usually occurs two to three months after tooth extraction. The delay is typically to allow damaged gums or infected tissue to heal before your dental implant surgery. Waiting longer than three months could result in too much bone loss, so it's important to have the implant placement done as soon as possible.
Delayed implant placement is required if you have suffered from excessive bone loss and need bone grafting performed before you can get dental implants. It usually takes about three to six months for your mouth to heal after a bone grafting procedure. Your dentist will only be able to schedule your appointment for implant surgery once your recovery is complete.
Are Implants Worth the Wait?
If you can't get dental implants immediately after having a tooth extracted, you may wonder if they're worth the wait. The answer is yes! Dental implants are more comfortable and lifelike than traditional tooth replacement options, and they let you eat whatever you want without restriction. And while traditional dentures and bridges may need to be replaced every 10 years or so, dental implants can last for decades with minimal maintenance.
Your dentist in Arvada can help you determine whether dental implants are the best choice for your smile. They can also give you a reliable timeline of how long it'll take to get new teeth following an extraction. Don't delay taking the first step any longer than you need to; reach out to your dental practice to schedule a consultation today.
About the Author
Dr. Jeramiah Paylor earned his dental doctorate at the University of Colorado. After graduation, he has spent time with the Scottsdale Center, SPEAR Education, and the Colorado Prosthodontic Society for continuing education in prosthodontics and implant restorations. If you're thinking about having a tooth removed and replacing it with a dental implant soon, you can schedule a consultation with Dr. Paylor at West Arvada Family Dental by visiting his website or calling (720) 776-4900.
Comments Off on How Soon Can You Get a Dental Implant After Tooth Extraction?
No Comments
No comments yet.
RSS feed for comments on this post.
Sorry, the comment form is closed at this time.