Nitrous Oxide Dental Sedation – Arvada, CO
An Easy Way to Stay
Relaxed & Comfortable
Do you get nervous about your dental visits? Or maybe you just don't like the noises, sitting in the chair, or having someone touch your mouth? If so, you're not alone – millions of Americans are affected by some form of dental fear. At West Arvada Family Dental, we are committed to making your dental care as enjoyable and relaxing as possible. That's why we offer nitrous oxide dental sedation in our Arvada, CO dental office! Read on to learn more about this amazing service.
Why Choose West Arvada Family Dental for Nitrous Oxide?
Experienced Dentist & Team
Comfortable & Relaxing Dental Office Atmosphere
Sedation for All Levels of Dental Anxiety
How Does Nitrous Oxide Sedation Dentistry Work?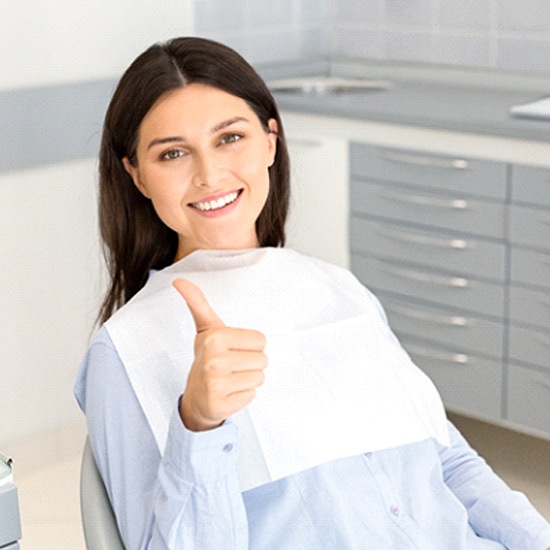 Nitrous oxide is better known as "laughing gas" because it makes you feel light, happy, and even a little giggly. Combined with oxygen, nitrous oxide is administered through a comfortable nasal mask that is worn during your appointment. Simply breathe in and out as you normally would, and you'll experience comfort and relaxation. Dr. Paylor can adjust your level of sedation based on your needs throughout the visit, making it very easy to control. Once your treatment is done, we'll remove the nasal mask, and the effects of nitrous oxide will wear off after a few minutes.
Benefits of Nitrous Oxide Dental Sedation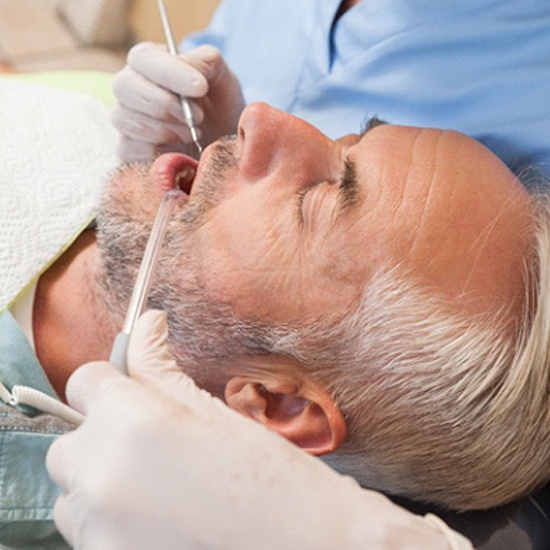 Our sedation dentist in Arvada offers nitrous oxide because of its many advantages, including:
Personalization: Based on your unique needs, we can adjust the amount of nitrous oxide you breathe in throughout your appointment for customized, better results.
Effectiveness: Unlike other forms of sedation, nitrous oxide kicks in almost immediately, making it easy to stay cool, calm, and collected from the beginning of your appointment.
Convenience: Because it wears off quickly, you can drive yourself to and from our dental office, and you'll be able to enjoy the rest of your day without a long period of recovery.
Are You a Candidate for Nitrous Oxide Sedation Dentistry?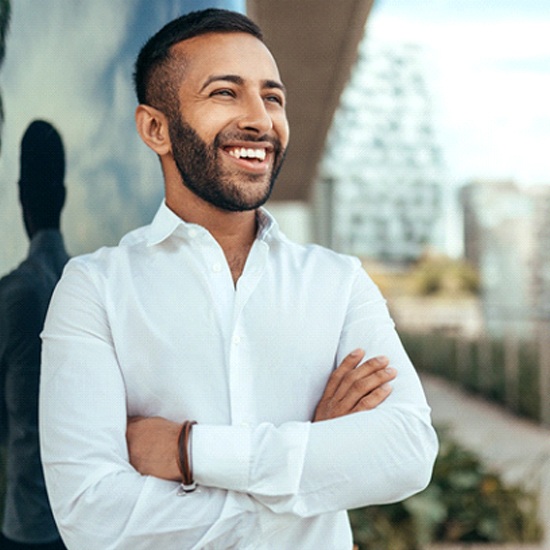 If you have mild to moderate nerves, anxiety, or fear when it comes to your dental care, nitrous oxide might be the perfect solution for you. However, this is also a great option for kids who are still getting used to going to their dental appointments. Additionally, you may be a candidate for nitrous oxide sedation if you have:
A strong gag reflex
Difficulty holding your jaw open
Back or neck pain
Tooth sensitivity
Jaw pain
Typically, we won't recommend nitrous oxide if you're pregnant, have high blood pressure, or glaucoma. We will always review your medical history and discuss your needs before making a recommendation. Call today to schedule an appointment!