November 4, 2022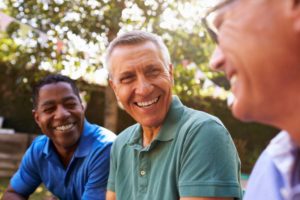 The end of the year is approaching quickly, which means your dental insurance benefits may be expiring soon. Because it's a monthly investment, it only makes sense that you'd want to make the most of it while you can. Doing so will not help you save money but enjoy a healthy smile as well. If you're not sure how to maximize dental insurance benefits, don't worry. Your dentist in Arvada knows a few ways you can do just that.
Use Your Flexible Spending Account (FSA) Dollars
In addition to their dental insurance policy, some people have a flexible spending account (FSA). The account allows you to set aside tax-free money for medical and dental expenses. Since most funds expire at the end of the year, it's a good idea to put them towards necessary treatments before they're gone.
Schedule Major Procedures in Advance
It may come as no surprise that major procedures can take multiple appointments to complete. If you need dental work that exceeds your annual maximum, ask your dental team if you can schedule part of it this year and finish the following year. With this strategy, you can use two annual maximums instead of one and significantly reduce your out-of-pocket costs.
Find Out When Your Benefits Expire
Most dental insurance plans tend to operate on a calendar-year basis. At the beginning of every year, you're given an annual maximum, which is the most your plan will pay for approved treatments throughout the year. Any benefits left unused by December 31 will disappear and won't roll over into the new year. If you have any outstanding dental work, now's a suitable time to schedule it before your policy expires.
Get Your Restorative Treatment Before the Year Ends
Every dental insurance plan is unique, meaning they each offer various levels of coverage for different services. While most cover preventive dental care at 100 percent, restorative treatments like fillings may only be covered at 70-80 percent.
If you allow a cavity to go untreated for too long, you'll need to undergo a more extensive service like a root canal or crown – both of which your insurance may only cover as little as 40-50 percent of the cost. That said, it's best to schedule restorative treatments as soon as possible to reduce your out-of-pocket expenses.
Don't Neglect Preventive Dental Care
Visiting your dentist every six months for a checkup and cleaning is crucial for maintaining good oral health. These preventive visits allow them to prevent, detect, or treat dental problems before they turn into complications.
As a result, you can avoid needing more expensive and complex treatments down the line. And the good news? Since preventive dentistry is essential for a healthy smile, most dental insurance plans will cover services like oral exams, teeth cleanings, and routine X-rays at little or no cost to you.
Fortunately, there's still time to maximize your dental insurance benefits. By following the tips outlined above, you can walk into the New Year with a healthier smile and a thicker wallet!
About the Author
Dr. Jeramiah Paylor earned his dental doctorate at the University of Colorado. He's pursued state-of-the-art training in dental implants, including time spent with the Scottsdale Center, SPEAR Education, and the Colorado Prosthodontic Society for continuing education in prosthodontics and implant restorations. Dr. Paylor is ready to work for your smile, but first, our team can help you maximize your dental insurance benefits. We also offer CareCredit financing and an in-office dental membership plan, and it's always wise to ask about our special offers. You can schedule an appointment on our website or call (720) 776-4900.
Comments Off on What Are 5 Easy Ways to Maximize Dental Insurance Benefits?
No Comments
No comments yet.
RSS feed for comments on this post.
Sorry, the comment form is closed at this time.