February 4, 2023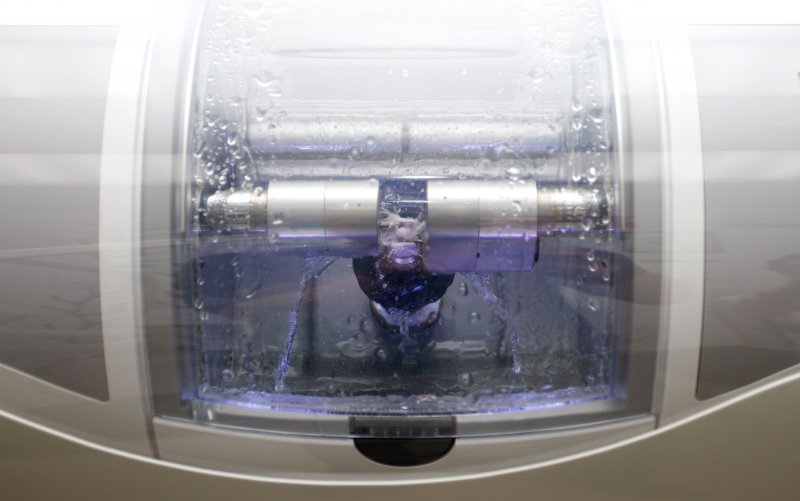 When you have a cavity or have just finished a root canal, it's important to get relief as soon as possible. The most common restorative treatment for these conditions is a dental crown, which is a porcelain cap that can be placed over a damaged tooth.
Traditional crowns are made in lab, usually off-site, and can take weeks to be completed. However, many dentists now offer same-day dental crowns that can be completed in as little as two hours! If you want to learn more about the merits of same-day dental crowns, here are some of the things they can offer as a restorative treatment.
Faster than Ever
As you may have gathered, same-day dental crowns are considerably quicker, but offer the same incredible results as their lab-milled counterparts. They can be completed within hours of being designed, which means you'll only need to make one dental appointment instead of two. Not only will you receive the crown faster, but you also won't risk having to take another day off of work.
No Temporary Crowns
Between the two appointments needed for traditional crowns, most dentists will have you wear a temporary restoration to protect your damaged tooth. These do the job okay, but are held in place with a putty that makes the crown feel a little insecure. As a result, patients will typically have to go on a soft food diet while wearing their temporary crown.
Naturally, same-day dental crowns don't require you to wear a temporary crown, which means less of a disruption to your diet.
No Goopy Impressions
If you've had a restoration designed in the past, you may be familiar with the gooey molds that are used to make dental impressions. Lots of people aren't a fan of them. Fortunately, same-day dental crowns are nearly always made with 3-D scanning, which creates a digital impression of your tooth. That means there's no need to sink your teeth into an unpleasant muck to get the restoration you need.
As you can see, same-day dental crowns are an incredibly powerful restorative technique that gives you all the benefits of traditional dental crowns, without many of the drawbacks! If you need a dental crown soon, it may be worth asking your provider if they have the ability to craft same-day dental crowns.
About the Author
Dr. Jeremiah Paylor is a dentist who loves nothing more than being able to help his neighbors get happy, healthy smiles. He does this by pairing cutting-edge dental technology with a gentle touch that can put patients at ease. Dr. Paylor received his dental doctorate from the University of Colorado, and since then has studied at the Scottsdale Center, SPEAR Education, and the Colorado Prosthodontic Society.
If you have any questions about same-day dental crowns, we can be reached at our website or by phone at (720) 776-4900.
Comments Off on The Many Merits of Same-day Dental Crowns
No Comments
No comments yet.
RSS feed for comments on this post.
Sorry, the comment form is closed at this time.